[>>]

[>>]

[>>]

[>>]

More>>

Search...

| | |
| --- | --- |
| Tradeshows / Events | |

... 0 news stories awaiting approval


TechSpot Best of Computex 2017

Computex is the third major show we attend this year, and it looks like it's here to remind us about all the innovation and work happening in the hardcore computing arena. After all, while mainstream PC sales have stagnated, the segment occupied by computer enthusiasts, gamers, and e-sports has continued to flourish. Computex is PC power user haven.

Gigabyte's Computex 2017 booth

Gigabyte's Computex booth was filled to the brim with X299 motherboards, new laptops, gaming peripherals, and more. We documented all of these new goodies for your enjoyment.



AMD Computex 2017 Press Conference

The atmosphere in the room was definitely more electric this year. What will AMD reveal at the AMD Computex 2017 press conference? Find out in this article!

Computex 2017: AMD exhibits PC innovations covering CPU, GPU and servers

Commemorating 30 years in Taiwan, AMD has showcased the power of its upcoming Ryzen and Radeon products during its press conference at Computex Taipei 2017. The company delivered a series of new product demonstrations, showed Ryzen processor-based high-end gaming systems from top global OEMs, and announced launch timelines for several of its upcoming datacenter, prosumer, and consumer products.



Intel Core i9-7980XE 18-Core Processor Headlines

Rumors regarding Intel's upcoming Kaby Lake-X and Skylake-X processors have been circulating for the past few months, but today Intel is officially taking the wraps off this new line of High-End Desktop Processors (HEDT). The Core i9 Extreme Edition is the flagship of the family that packs 18 cores (36 threads with HyperThreading) and is a beast of a chip, with 44 lanes of Gen 3.0 PCIe connectivity on board and quad-channel DDR4-2666 memory support. There are four other members of the Core i9 family, along with new Core i7 and Core i5 variants as well...

Computex 2017: Intel announces new top-end CPU platform

In the opening keynote at Computex Taipei 2017, Intel's Gregory Bryant, corporate vice president and general manager of the Client Computing Group, showcased from device-to-cloud how Intel is at the forefront of this data-driven revolution, evolving from a PC company to a data company to build a more immersive, personal, smart and connected world.

Welcome to Computex 2017: New friends, renewed rivalries

After several years where players in a post-mature PC industry have been more concerned about making sure they clear out inventory rather than consistently introducing new innovations to the market, Computex Taipei 2017 is gearing up to be a throwback show, where industry heavyweights go toe-to-toe with their latest technology offerings, much like they did in the old days. At the same time, new partnerships and new industries will gain more spotlight, as a reminder that things are much different now in the IT industry than they used to be.

Computex Taipei 2017 Live Coverage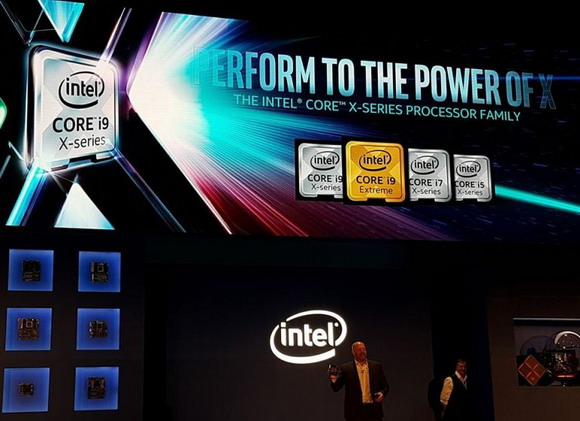 The first day of Computex 2017 is the busiest day of the event. We were scheduled for back-to-back major events from morning until evening!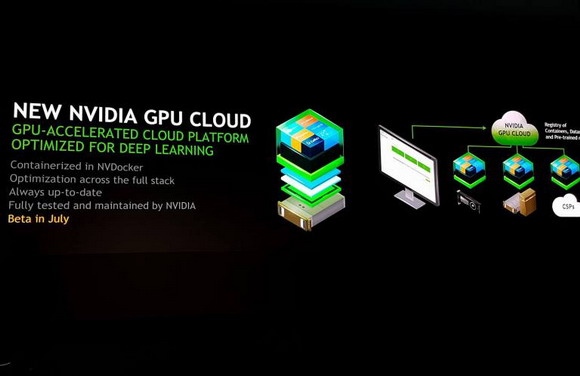 GIGABYTE Announces Its Overclocking Season for 2017

GIGABYTE is excited to announce four overclocking competitions, starting from the beginning of March running to the end of July, to be held on HWBOT.org. Seasoned overclockers can test their mettle to see who reigns supreme. With over 10,000 (USD) worth in prizes, the stakes are higher than ever before. The "Lucky Draw" is open to all participants whether or not they score top marks, the only requirement is that they participate for each stage in one of the competitions. Novices and beginners will all have a chance at taking home prizes to upgrade their machine for future competitions.
GIGABYTE will be awarding competition winners and participants with AORUS Z270X-Gaming 7 Motherboards, GIGABYTE Radeon RX480s, Intel Core i7-7700K processors, memory from G.SKILL and power supplies & liquid coolers from Enermax.
Each competition will have multiple stages comprised of different benchmarks. These benchmarks consists of 3DMark Fire Strike, XTU 5G, Catzilla and many more so participants have an even playing field. Points will be awarded to participants based on their rankings in benchmarks. The top three participants with the most points by the end of each competition wins—it's as simple as that! It's time to warm up your test benches and pull out the thermal paste as GIGABYTE's overclocking competition season is about to start!
April Extreme Clocking: April 1st, 2017 – April 30th, 2017
Summer Spectacular: May 1st, 2017 – May 31st, 2017
Beat the Heat: July 1st – July 31st, 2017
Note: All competitions are limited to GIGABYTE motherboards and 4-Core Processors, unless stated otherwise. Summer Spectacular is limited to Intel® Core i3-7350K CPUs and NVIDIA® GT730 graphics cards.
For complete contest rules, scoring and more details, please visit the contest pages at HWBOT:
March Madness: http://oc-esports.io/#!/round/gbt_march_madness
April Extreme Clocking: TBA
Summer Spectacular: TBA
Beat the Heat: TBA



The best Guides by the best writers on the internet; PCSTATS Beginners Guides explain computers, software, and all those other wonderful things that cause you frustration.

Learn how to use your computer better, master the internet while protecting yourself, and know what to do when your hard drive kicks the bucket.



"Get the 'Stats and Stay Informed!"