| | |
| --- | --- |
| Tradeshows / Events | |

... 0 news stories awaiting approval
Well, CES 2017 is over

Well, CES 2017 is over. We don't know if you were busy last week, but things were pretty crazy here at TR HQ. We doubled down on CES coverage and did our best to take a good look at all the hardware news that poured out from the show. Check out our full coverage below.

TechSpot Best of CES 2017

Every year the industry's biggest names gather in Las Vegas to show us a glimpse of the devices and innovations that will define the months to come in consumer technology. In no particular order, here's our selection of the 10 most promising or downright cool products we found at CES 2017.

The Best Of CES 2017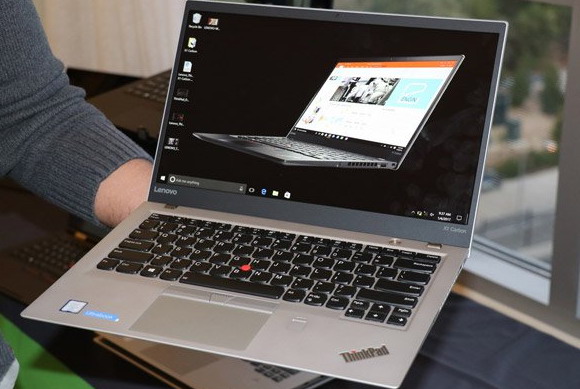 The annual Consumer Electronics Show – CES – is typically chock full of bleeding-edge technology. Numerous companies take advantage of CES as the backdrop to launch or announce new products, and this year's CES 2017 was no exception. But for every killer piece of technology shown off at CES, there are a dozens of chintzy unmentionables that fill the millions of square feet that comprise the show's multiple venues.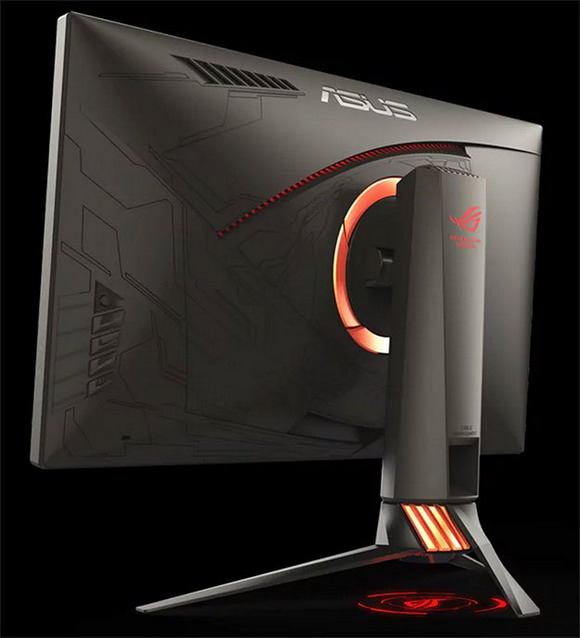 It can be tough to discern what's HOT and what's NOT coming out of CES, so we've decided to save you the trouble and point out some the best products we saw in our travels. Whether you're most interested in notebooks, desktops, components, or entertainment accessories, we've got you covered.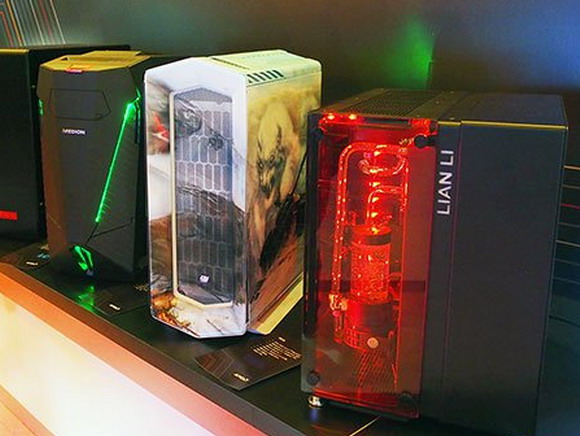 TR's 12 days of giveaways

TR's 12 days of giveaways are in full swing, and today it's time to offer up Rosewill's bundle. What is the company offering, and who's getting it? Click below to know, and find out how to sign up for the ongoing giveaways.

Christmas 2016 Mega Worldwide Giveaway

It may has taken longer than usual (6 days to be exact) but our annual Christmas Worldwide Giveaway is now live with a grand total of 64 prizes by 25 sponsors worth well over 6000Eur. Merry Christmas Everyone !

Under $25 Holiday Gift Guide For PC Gamers

You only have two weeks to get all your holiday shopping done if you have a Christmas deadline. At this point in the holiday shopping season your bank account might be getting low, so we came up with ten gift ideas aimed at PC gamers that cost under $25! Hopefully our list of worthy and affordable buys will help you find the perfect gift for friends, family and co-workers....



Intel to showcase new NUC platforms at CES 2017

Despite weak PC demand, Intel's NUC-series mini PCs and its gaming platforms continue to enjoy strong sales. At CES 2017, Intel is set to unveil a new desktop CPU family and will also showcase a new series of NUC platforms.

Guru3D Rig of the Month - November 2016

We check out the November edition of the Guru3D Rig of the Month 2016. This months build is fabbed by Lambert Tran. You know, sometimes a Gaming PC doesn't have to be a massive mod-fest, just a nice clean build can get you the title winner of the Guru3D Rig of The Month. This month is a perfect example of that, nothing out of the ordinary, just a great well thought through PC.

Win a 64GB Kingston DataTraveler microDuo 3.0

Are you ready for some football? Up for grabs in week thirteen of Bigbruin.com's Pro Football Pick 'Em is a brand new 64GB Kingston DataTraveler microDuo 3.0 flash drive and a 64GB Kingston DataTraveler Locker+ G3 flash drive!

WIN £3000 of Gaming Hardware

Christmas is the season of giving so what better way to say 'Merry Christmas' to our loyal readers than to give you a chance to win £3000 worth of gaming hardware to build yourself an epic new gaming PC?! Read on to find out how easy it is to enter the competition.

Dell EMC Forum 2016.

Dell EMC, formerly EMC and the new subsidiary of Dell Technologies, held the Dell EMC Forum 2016 on 2 November 2016. The focus this year is digital transformation, from applications to data, to the infrastructure that powers businesses and the security that protects it.

Zalman ZM-K900M Gaming KeyboardZalman ZM-K900M Gaming Keyboard Giveaway!

"We have another contest! This time we are teaming up with our friends at Zalman to give away two of their ZM-K900M Mechanical Gaming Keyboards! These keyboards are feature mechanical key switches, RGB backligting and much more! We have two (2) ZM-K900M Mechanical Gaming Keyboards to give away to our readers! We will be running this contest on Facebook and it really is quite simple to enter! See the instructions below on how you can enter! A big thanks to Zalman for providing the ZM-K900M Mechanical Gaming Keyboards for us to give away!"