[>>]

[>>]

[>>]

[>>]

More>>

Search...

| | |
| --- | --- |
| Tradeshows / Events | |

... 1 news stories awaiting approval


From 3x Power SSDs To SATA DEVSLP - Game Changing Storage and PC Thoughts From Computex 2013

This earthquake is a fitting precedent for what is about to occur, not only in the SSD industry but also, in the PC world and ultrabooks specifically. If we consider a laptop with today`s hard drive to a new SATA 3 SSD system, we can account for the SSD system having 6x the power and starting in 15 seconds compared to the normal system taking a minute or longer. If we considered what we learned this week, new Haswell ultrabooks weighing in at about 3 lbs will never require a power button as they will start and stop much the same as your smartphone instantly. Their performance would be a mindboggling 22x higher than a hard drive computer if you consider that the average transfer speed of a hard drive is 80MB/s compared to that of a 1800MB/s SSD. Add to this that while your ultrabook is asleep, just as your smartphone, it is continuously updating and receiving such things as e-mails as well as twitter and Facebook updates without disturbing you."

[Tech ARP] Mobile GPU Comparison Guide Rev. 14.7

These days, there are so many mobile GPU models that it has become quite impossible to keep up with the different configurations. Therefore, we decided to compile this guide to provide an easy reference for those who are interested in comparing the specifications of the various mobile GPUs in the market as well as those already obsolescent or obsolete. Currently covering *401 mobile GPUs*, this comprehensive comparison will allow you to easily compare up to *22 different specifications* for each and every GPU. We hope it will prove to be a useful reference. We will keep this guide updated regularly so do check back for the latest updates. Here are the latest updates: *- Added the NVIDIA GeForce GTX 765M GPU. - Added the NVIDIA GeForce GTX 760M GPU. - Updated the specifications of the NVIDIA GeForce GTX 780M GPU. - Updated the specifications of the NVIDIA GeForce GTX 770M GPU.*"

NZXT H230 Case at Computex 2013

On behalf of NZXT, let's introduce you the first product launched at Computex this year, the NZXT H230 Chassis. We're told this cool looking case is engineered to provide the essentials for a hassle-free, minimalistic build. NZXT's H230 case features an enclosed sound-dampened design, tool-free 5.25" latches, removable HDD cage, seven motherboard expansion slots and top accessible USB 3.0 connectivity.
"Classic design. Minimal hassle. The new H230 is the perfect silent chassis for anyone looking for all of the essentials at an unbeatable price point.

Continuing the legacy of the H series, the H230 brings similar sound crushing abilities as its predecessors into a smaller, more accessible package for all. With an enclosed, minimalistic design, the H230 is every bit as functional as it is sleek. Complete with a tool-free 5.25" drive latch design, removable HDD cage, seven motherboard expansion slots and top accessible USB 3.0 connectivity, the H230 brings together all of the essentials for a hassle-free build with a minimalistic edge. In addition to providing additional airflow, the H230 is capable of supporting long, high end video cards with the HDD cage removed.

Our designers had one goal in mind while crafting the H230: create an affordable, silent chassis with all of the necessary essentials for a clean, functional build. The H230 will be available soon in Black and White at an aggressively priced $69.99."

Rosewill at Computex 2013 - Custom Rise Case

Rosewill®, will showcase their latest innovations and premiere a new line of products at Computex 2013. Exclusively at Rosewill's booth; will be one of the most amazing systems you will see on display at Computex 2013.
The system is built with Rosewill Rise. It will feature dual Intel E5 Xeons, 3-way SLI EVGA GeFORCE GTX TITAN graphics cards, and 2 280mm water cooling units all in a nice package featuring the ultimate high end components.

Rosewill at Computex 2013 - Power Supplies

The world's leading hardware solutions provider, Rosewill®, will showcase their latest innovations and premiere a new line of products at Computex 2013 (Nangang 4F #N0108) that will leave you wanting more. Rosewill® will debut 3 80Plus Platinum and 1 80Plus Gold Certified gaming power supplies and world premiere a new power supply named, EPOCH, Rosewill's first digital power supply supported with a fully modular design.
The community favorite CAPSTONE series will feature a fully modular system and the highly rated TACHYON series will also feature a fully modular system. Rosewill does not stop there.
Rosewill® will debut three very potent gaming cases that are a definite must see: NEUTRON, STEALTH, and Rise. Included with these powerhouse unveilings of power supplies and cases, Rosewill has the perfect keyboards that compliment your new build. The best-selling Rosewill® RK-9000 mechanical keyboards that you know and love just got upgraded.
Rosewill Inc. (www.rosewill.com) is the leading manufacturer of a vast array of computer hardware, peripherals, consumer electronics, mobile hardware and accessories. Established in 2004, Rosewill brings high quality hardware at affordable prices. Formed from a top team of hardware professionals, Rosewill is dedicated to its mission to compete and succeed on price, quality, and service. Our vision is to become the leading brand in computer hardware and peripherals through integrity, innovative products, and superior customer service.

Rosewill at Computex 2013 - Custom Cases

Exclusively at Rosewill's Computex 2013 booth; will be one of the most amazing systems you will see on display at Computex 2013. The system is built with Rosewill Rise.
It will feature dual Intel E5 Xeons, 3-way SLI EVGA GeFORCE GTX TITAN graphics cards, and 2 280mm water cooling units all in a nice package featuring the ultimate high end components.
Also, on display will be the newly released Rosewill THRONE gaming case featuring a stunningly beautiful custom paint design titled, THRONE Air Runner, with golden paper flakes by a world-renowned designer whose designs have won global accolade. Not only is this the world first debut of the custom painted THRONE Air Runner, it is also the very first custom painted PC Case for the designer. You cannot see it anywhere else in the world.

Rosewill at Computex 2013 - T900N Networking

Rosewill, will showcase their latest innovations and premiere a new line of products at Computex 2013 (Nangang 4F #N0108) that will leave you wanting more.
Making its world debut is the new illuminated RK-9000 series mechanical keyboards. Shining alongside the updated RK-9000 is the world first dual LED backlit mechanical keyboard, HELIOS RK-9200.
In addition to the popular mechanical keyboards, Rosewill will be displaying different networking solutions from wireless to powerline. On display will be the T900N, featuring dual band Wireless N connectivity and an easy setup for both beginners and advanced users. Alongside Rosewill's IT products, they also offer a diverse product line of consumer electronics that will not disappoint.

Computex 2013 - MSI Z87-GD65 GAMING Motherboard

In its 33rd year and as Asia's largest B2B (Business to Business) computer exhibition, COMPUTEX TAIPEI 2013 is kicking off on June 4. Today, the winning list of Best Choice Award, the official award of COMPUTEX TAIPEI, is unveiled. MSI's Z87-GD65 GAMING motherboard and Funtoro HD MOD (Media on Demand) vehicle infotainment system have proudly stood out from over 400 competitions. The only Golden Award winner in the IC & Components category, the Z87-GD65 GAMING motherboard literally sparkles in every way and proves MSI to be a true pioneer of mid-range/high-end motherboards.
The Best Choice Award has always focused on Functionality, Innovation and Market Potential as the main judging guideline. Bringing the Z87-GD65 GAMING to global gaming enthusiasts' attention, the Best Choice Golden Award also highlights the industrial and official affirmation toward MSI's technical innovation and design capabilities. Specifically designed for operators and passengers of long-distance coaches and high-end tour buses, the HD MOD System integrates infotainment and telematics in one pack and is clearly the top choice for multimedia entertainment on mass transportation.
Z87-GD65 GAMING, the No. 1 and Only Best Choice Golden Awarded Motherboard
The Z87-GD65 GAMING motherboard is the latest joint effort of MSI and FNATIC, the world-renowned gaming champion team. Consolidating the cutting-edge Intel 8 series chipset and Killer E2205 Game Networking, the Z87-GD65 GAMING effectively eliminates latency-induced errors and automatically prioritizes game traffic. Gamers will experience smooth gameplay even in heavily loaded networks. As for sound, the innovative Audio Boost technology significantly enhances sound clarity. To give gamers the edge in speed, the OC Genie 4 one-second overclocking technology boosts the system performance in no time.
FUNTORO HD MOD, the Top Choice of In-Vehicle Infotainment System
The FUNTORO HD MOD (Media on Demand) System was an industry first to integrate the "Coach Multi-Touch" function. Passengers have their own personal space, each equipped with a 7- or 10-inch touch screen. A variety of multimedia entertainment, including HD movies, music, photos, Android games, live FM radio, satellite TV and web services, is accessible through the touch screen. So far, this series of products have passed the TS-16949 certification, a must for entry to the OE market. Purchase orders from world-renowned car manufacturers also demonstrate the affirmation toward FUNTORO's product quality. With No. 1 market share on the global market, FUNTORO is definitely the leading brand of vehicle infotainment.
FUNTORO Website: www.funtoro.com

Computex 2013 expected to create US$25 billion in business

Computex Taipei 2013, which will run from June 4-8, is expected to attract 40,000 international buyers and create business opportunities worth US$25 billion. The show will have about 1,700 exhibitors occupying 5,000 booths. Firms such as Intel, Microsoft, Acer, Asustek computer, Corning, Nvidia, Marvell, Compal Electronics, Delta Electronics and Bayer are expected to exhibit their latest technologies at the show.

News: IDF keynote reveals new server processors rack architecture

Intel kicked off IDF Beijing with a keynote address that revealed a number of new server processors in the Atom and Xeon families. The chip maker also discussed its rack scale architecture, which aims to make next-generation servers more flexible and efficient through modular components."

GIGABYTE Announces 'Dig for Victory' Contest

GIGABYTE TECHNOLOGY Co. Ltd., a leading manufacturer of motherboards and graphics cards, today announces the winner of its latest overclocking competition, the GIGABYTE 'Dig for Victory' contest, an open overclocking contest hosted at HWBOT.org. Running from March 13th to April 12th 2013, the GIGABYTE 'Dig for Victory' overclocking contest consisted of two stages centered on the new 3DMark from Futuremark.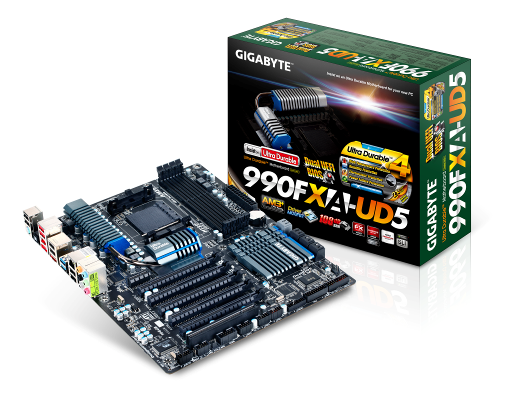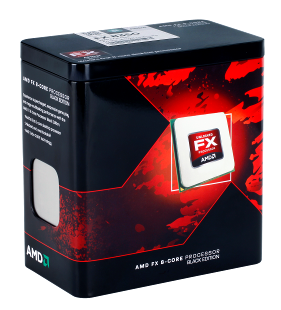 Dig for Victory – Contest Rules and Stages
Stage 1: 3DMark Cloud Gate - Any AMD Trinity APU
Stage 2: 3DMark Fire Strike – Any AMD Bulldozer CPU + any AMD 5000 Series GPU
Dig for Victory – Contest Winner
Stage 1: Xtreme Addict (Poland) – 9352 marks
Stage 2: Xtreme Addict (Poland) – 4830 marks
The GIGABYTE Dig for Victory contest was open to all HWBOT members. For more details, competition rules and standings, please visit the Dig for Victory contest page at HWBOT.org.
GIGABYTE 990FXA-UD5 Motherboard
Supporting the latest Piledriver FX Series processors, the GIGABYTE 990FXA-UD5 motherboard features exclusive GIGABYTE Dual UEFI BIOS, GIGABYTE Ultra Durable™ 4 technology and support for 3-way CrossfireX™ and SLI multi-graphics setups.
Learn more about the GIGABYTE 990FXA-UD5 here.
AMD FX-8350 Processors
Based on the latest Piledriver architecture, the AMD FX-8350 is an unlocked 8-core processor with great multi-tasking performance. Unlocked for maximum overclocking ability, the new Piledriver microarchitecture is the second generation of AMD FX series, with an internal core structure that has been modified for higher frequencies, improved efficiency, increased clock rate headroom and better thermals.


Jabra And NikKTech Joint Giveaway

Although our 1 year anniversary is in 3 days from now (March 18th) we decided to celebrate that by launching our 20th joint giveaway with our friends from Jabra today with a total of 3 REVO Wireless headsets up for grabs. Now if youve read our review you should know that these are quite remarkable not only because of their exquisite build quality and audio clarity but also because of their price tag since they retail for no less than USD250/250Euros each. In order to be eligible you need to take 3 very little steps:"

CeBIT 2013 Coverage

The CeBIT 2013 computer fair in Hanover showed also in this year a lot of new products. On the following 10 pages of our CeBIT 2013 report you will see approx. 150 pictures with new IT products. This ocinside.de CeBIT 2013 report is hardware related and contains new Haswell and Mini-ITX motherboards, chassis, cooler, PSUs, SSDs, memory modules, NAS and wireless storage solutions. It is only available in German language, but it is worth watching the pictures or use a translation tool to discover the latest trends.



The best Guides by the best writers on the internet; PCstats Beginners Guides explain computers, software, and all those other wonderful things that cause you frustration.

Learn how to use your computer better, master the internet while protecting yourself, and know what to do when your hard drive kicks the bucket.



"Get the 'Stats and Stay Informed!"