BIOS Features on the Shuttle FS50 Motherboard
Shuttle decided to go with a tried and true Award BIOS for their SS50 bare bones system. To be honest it's a lot more powerful then we expected, there are quite a few tweaks and even overclocking options!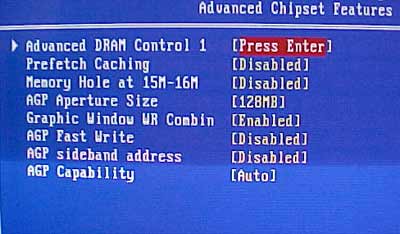 It's surprising that the Shuttle SS50 even has these few tweaks available! You can adjust the CAS Latency, DRAM CMD Rate. Setting the System Performance to Normal is conservative, there is also Fast and Turbo settings. We can set the AGP Aperture size, Fast Writes however those options are pretty useless with the onboard video.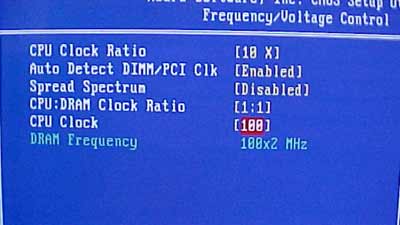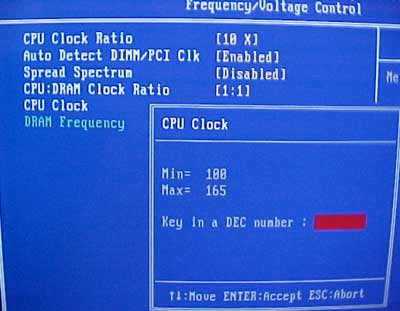 Another surprise is the availability to overclock the system! Now we've seen everything! The FSB can be adjusted from 100-165 MHz in 1 MHz increments, for users with unlocked Pentium 4's you can change the multiplier and here you can set the DRAM frequency. The overclocking options are nice, but without CPU voltage controls they're more just for a check list.
Overclocking:
Yes, we did try it on our Shuttle SS50 system. Using a Pentium 4 2 Ghz Williamette, we were able to overclock the CPU to an amazing 2.08 GHz. It's not surprising honestly. No voltage controls and a high ambient temperature usually kills any overclocking experiments. We chose to omit the overclocking results from the review as well since a person buying this system wouldn't overclock.