The majority of this article deals with recovering lost data from vanished partitions and accidentally wiped drives. This is all well and good, but what happens if you simply want a couple of files back that you deleted? Gone from the recycling bin? All is not lost. A variety of applications are available that can dig into your hard drives history and recover deleted items.
As you read earlier in this article, a file that is deleted from a Windows drive is not actually erased from the disk. Instead it is marked as having been deleted. The next time Windows is writing data to the disk, it will regard these deleted files as free space that can be copied over. This is why it's important to keep disk operations to a minimum when you are trying to recover data. It's also why you should install and operate your data recovery software on a different partition than the files you are trying to save whenever possible.
Undelete programs simply scan your drive for files marked with the delete symbol and offer you a chance to restore them. Simple and pretty much foolproof as long as too much time has not passed since the original file deletion. You'll likely be surprised at how far back the files you find with these utilities go.
Let's take a look at some freeware file restoration programs:
Restoring deleted files with PC Inspector file recovery
This versatile freeware program is capable of many recovery tasks, including retrieving deleted files. Let's take a look at how to use it to recover those documents your toddler accidentally wiped out. Note that PC Inspector can only recover files on a FAT file system, and does not work with NTFS formatted drives.
Start PC-Inspector.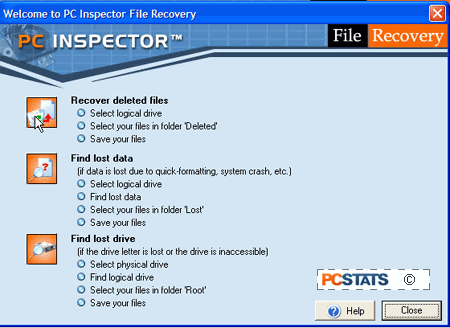 Choose the 'recover deleted files' option.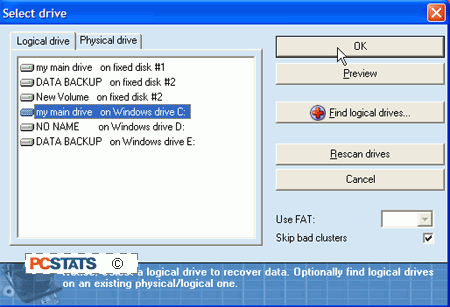 Highlight the logical drive (c:, d:, e:, etc.) that you wish to look for deleted files on and hit 'ok.'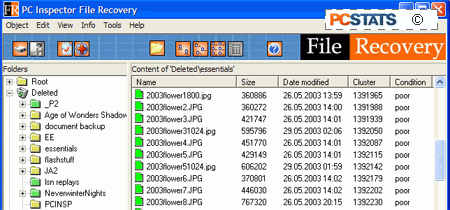 Now expand the 'deleted' entry. The right pane shows a directory tree from the root of the logical drive you are searching. The green files are deleted files that you can attempt to recover, while green folders are deleted folders. Look through until you find what you are looking for, or use the 'find...' command in the 'object' menu to search for specific files.
Once you have located the file or files you wish to recover, right click them and choose 'save to.' Enter a location on the disk and the file(s) will be restored to that location. For a really simple and effective way to recover deleted files, it doesn't get much better than Restoration, that's next.