It looks like MSI have done away with AMI BIOS's and has gone with the more popular Award BIOS. We still have all the usual tweaks we would come to expect from a performance motherboard, but the BIOS is organized a bit differently from most other motherboards.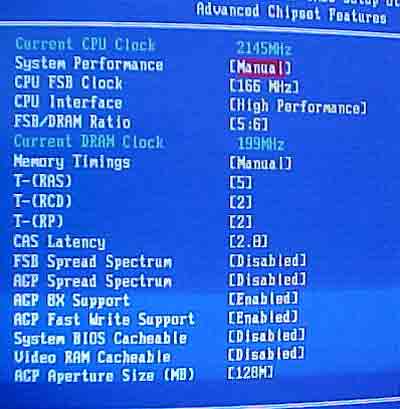 In the Advanced Chipset Features, I was surprised to find overclocking options. The K7N2 allows users to chose any FSB between 100-200 MHz however, unlike most other motherboards we can't input the FSB we want we have to scroll through the numbers which can be a bit annoying. There are a whole slew of FSB/DRAM ratios which is extremely helpful, but to be honest a bit redundant because the Athlon cannot use that much bandwidth.
We have the usual memory tweaks we expect and there are also a few AGP tweaks here as well.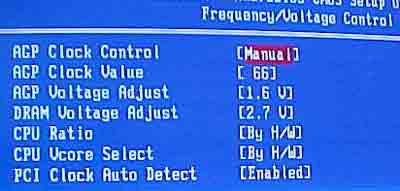 In Frequency/Voltage Control we can set the AGP speed to anything between 66 and 120 MHz. The AGP voltage can be raised to 1.7V and the DIMM voltage can go as high as 2.7V. There are multiplier controls for unlocked Athlon processors and the CPU voltage can be raised as high as 1.8V.