Because the Albatron K8X800 Pro II has partial multiplier adjustments it makes overclocking a lot more "fun," and easier to determine the motherboard's maximum speed. The first thing we did was lower the multiplier to 5x. This way, when we raise the clock speed of the motherboard the processor will not limit our overclocking tests.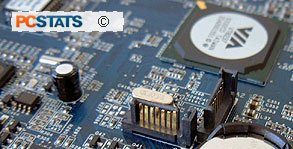 Starting at 200 MHz we began slowly to ramp up the clock speed. At 215 MHz FSB we ran into a few memory stability problems, raising the memory voltage to 2.8V helped fix that.
We were easily able to pass the 223 MHz mark that the MSI K8T Neo maxed stalled at, without lowering the memory frequency! At 230 MHz FSB our memory topped out again, however even raising the voltage to 2.9V didn't help, so we had to enable the 6:5 divider.
We continued to raise the clock speed of the motherboard and at 240 MHz it seemed as thought the chipset started flaking out. Upping its voltage to 2.8V solved all those problem and in the end we were able to hit a maximum speed of 245 MHz!
The Albatron K8X800 Pro II BIOS: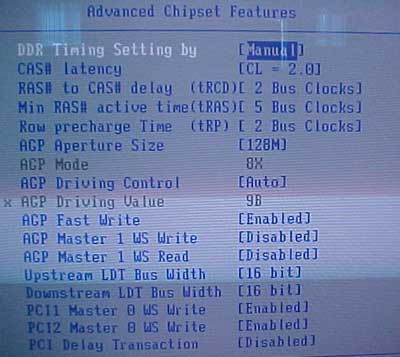 Under the Advanced Chipset Features we see we have the usual memory tweaks such as CAS Latency, RAS to CAS and Row precharge Time.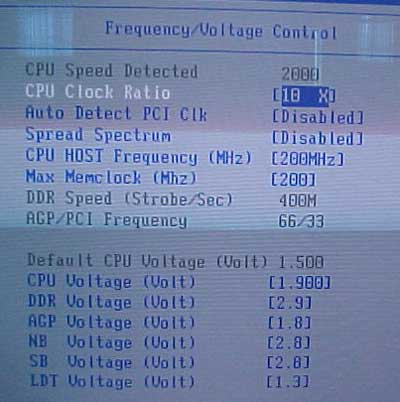 The Albatron K8X800 Pro II has multiplier access from 5-10x. The CPU Host Frequency can go from 200-300 MHz in 1 MHz increments. If you're an enthusiast you'll love the voltage options. The processor can go up to 1.9V, DDR to 2.9V AGP to 1.8V, and the Northbridge to 2.8V. The Southbridge can be adjusted to 2.8V and LDT to 1.3V. Overclockers please take note, the AGP/PCI frequencies are not locked and will increase in a ratio with the motherboard speed!
And now for something completely different - the benchmarks!