BTX motherboards: MSI, Asus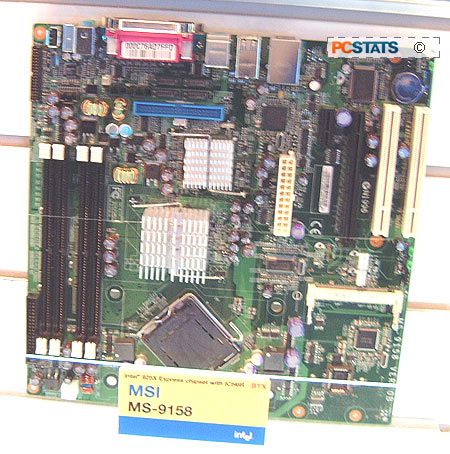 MSI were showing off their very nicely equipped MS-9158 motherboard. This board is built with the i925X and ICH6R chipsets, and even comes with a mini-PCI slot, probably for a SCSI card.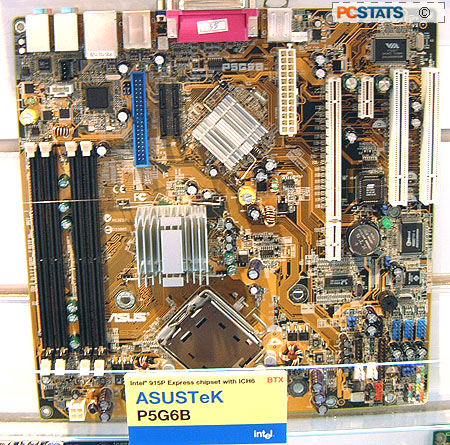 Asus have this 915G and ICH6 chipset based BTX motherboard called the P5G6B. The first slot looks like a PCI-E x16 back to back with a PCI-E x1 slot. I'm not certain if they are intended to be used together, or if the PCI-E x1 slot is for an internal application as we have seen elsewhere.