Don't let the small size of the AOpen EX915 XCube fool you. It can easily be outfitted with the latest PCI Express and SATA components to make a real computer powerhouse!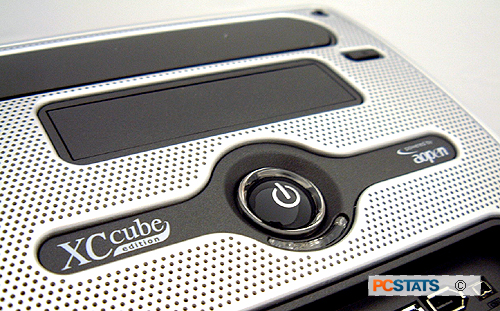 The concept of the small form factor PC is so basic and simple, yet it took a long before they really caught on.
We've played with a few SFF PCs already here at PCStats, and while most are visually appealing, they tend to be a nightmare to work inside of. If you forget one thing during the installation process you might find yourself having to tear the entire contraption apart just to fix it. That isn't the case here, when you need to upgrade the EX915 XCube, it's no big deal, as this tiny SFF PC is so well laid out that almost all the essential components are immediately accessible. With a solid black anodized aluminum cover, and aluminum chassis, the AOpen EX915 XCube is also easily one of the coolest looking SFF PC's on the market... and by that I mean a piece of kit you can place next to your home theatre system, and not suffer the fate of a million bright blinking lights. .
Other manufacturers should definitely take note of the time and effort that AOpen obviously spent designing their cases. All the little things are done right; from using zip ties to keep big system cables away from the other system components to rounding over the sharp metal edges. I can only hope that AOpen will one day come out with a variant based on the Athlon64 processor and nForce 4 chipset
In terms of features, the AOpen EX915 XCube is pretty well loaded. There's 1394b firewire, 7.1-channel audio, and Gigabit LAN for starters. The PC also comes with an integrated onboard videocard (Intel GMA 900) which is not great for new 3D games, but works just fine in the 2D world... and for 3D games from a couple of years ago. Should you find yourself needing something that's not included, you can add one 32bit PCI expansion card as well as a PCI-Express 16x-based graphics card for gaming. Overclocking was not this PCs strong suit, so hardcore overclockers should look to more traditional desktop boards.
In terms of performance, the AOpen EX915 XCube easily kept up with other motherboard/CPU combos based on the same chipset. Given that these were all fully-fledged desktop motherboards, this is great to see. The XCube can easily go toe to toe with with any 915 or 925 based Intel system given an equivalent processor. If you're in the market for a SFF PC, definitely check out the AOpen EX915 XCube! It looks awesome, is extremely user friendly, easy to work on, and is as fast as they come! Compared to other SFF PCs on the market, the AOpen EX915 XCube is the cream of the crop.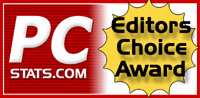 Find out about this and many other reviews by joining the Weekly PCstats.com Newsletter today!
Related Articles
Here are a few other articles that you might enjoy as well...
1. MSI Metis 266 Slim PC System Review
2. MSI Hermes 650-P Barebones System Review
3. Shuttle SS50 Pentium 4 Cube System Review
4. AOpen EZ65 XCcube SFF PC Review
5. Intel Pentium 4 3.2GHz Extreme Edition Processor Review