The Healing Brush is the most publicized feature of this new version of Photoshop, and for good reason. This tool is intended to speed up photo editing work by allowing users to patch imperfections in their images while retaining the lighting and texture attributes of the original image.
In previous versions of Photoshop, the clone stamp tool could be used to sample part of an image and patch over imperfections, but it was limited by the fact that it reproduced an exact copy of the sampled part of the image, not taking into account lighting and texture differences in the target area of the image. This often meant that the patches produced by the clone stamp tool needed to be manually blended into the rest of the picture.
The healing brush tool seeks to improve upon this process by automatically adjusting the 'patch' it creates to match its surroundings. The effect can be applied either with a brush or a patch using the lasso tool. With the brush, you select a source point, then click and drag to apply the patch from the source point to the target area. When you take your finger off the button, the 'healing' effect is applied, matching the target's texture and lighting.
Original image before the Healing Brush is applied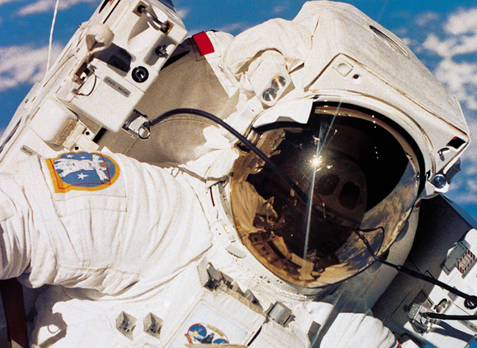 Modified image after the Healing Brush is applied (below)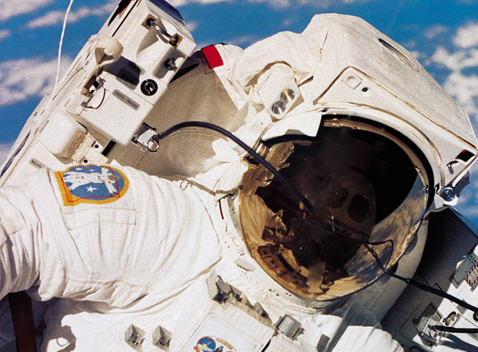 The patch healing tool uses the lasso to select a target area. You can then drag this area onto the section of the image you wish to use as a source. You can also use Photoshop's other selection tools, like the magic wand, to select the target area.
When used for its intended applications (such as removing small blemishes from faces) the healing brush effect is really quite magical. It reduces the task of eliminating small imperfections to something almost trivial. For hardcore photo editors, this feature alone almost surely justifies the purchase of Photoshop 7.0.
The one limitation of the healing brush and patch tools is the apparent inability to have a source and target of different sizes. You cannot, for example, select a smaller source area and use it to patch a larger target area. The ratio between the source and target areas must always be 1:1. This should not be much of an issue when editing small blemishes and features out of a picture (which is this tool's primary use), but could be annoying for larger products or very complex images.