Photoshop 7.0's picture packaging utility is a boon for those with photographic printers. Using this window, available from the 'file> automate' menu, you can easily arrange standard photo-sized copies of several images to print on a single sheet of paper. Using this utility makes printing wallet photos, to use one example, incredibly easy.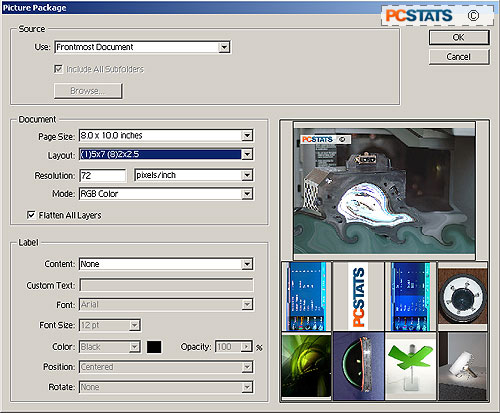 Clicking on the images to the right brings up the file browser, allowing you to choose the images you want to print. On the left are options for page size, resolution and image layout. You can also add labels to each image. When you are done, clicking OK will cause Photoshop to carry out the necessary steps to create your page, ready for printing. Very nice functionality here, especially for novice users.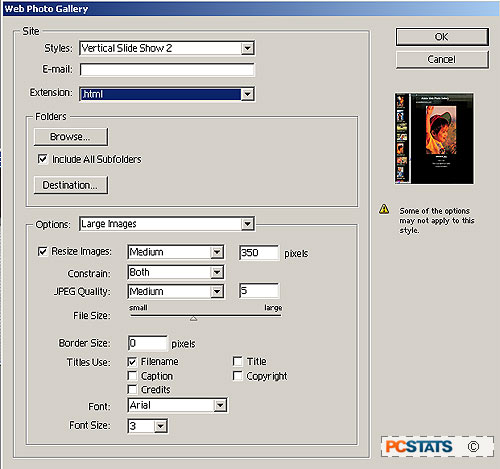 Along a similar line, the automate menu also includes a new option for automatically creating an online photo album. Available from the 'file\automate\web photo gallery' command, this feature prompts you for a source folder of pictures, allows you to select from one of several basic gallery styles, then compiles your images into an easy to navigate gallery of photos. The gallery is opened automatically in your default browser, and the necessary HTML files are created and stored in the target directory you specify.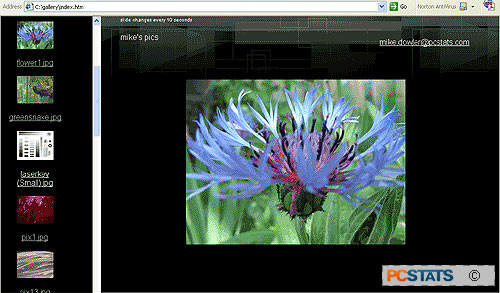 Couple of things you need to watch put for with this feature though; ensure that you have all the images you want to use in a single folder, and disable the 'include all subfolders' option. If you don't, at least ensure that there are no other program files in the subfolders of your chosen directory. We used the 'my documents' folder for our image source, including subfolders, and we got some very strange results. This is another great feature for novice users though.