Photoshop 7 adds several new features to the familiar 'save for web' dialog box. Users can now selectively change specific colours in the GIF output of images, to other colours or make them transparent. A dithered transparency option has been added, which allows GIF images to blend better when placed on non-matte backgrounds. This option dithers the edges of a GIF image allowing it to merge into the background more effectively. This simulates the effect of partial transparency at the edges of an image, something which GIF files are not capable of.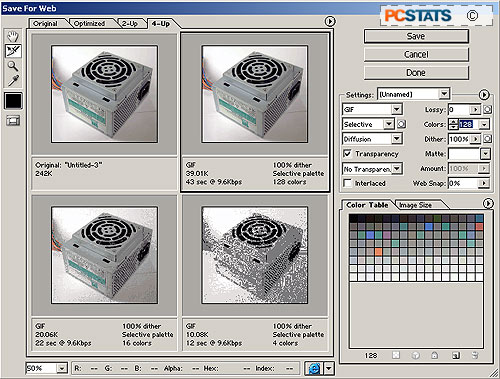 The save for web dialog now includes the 'select optimizationion' option to prioritize text and vector graphics, so that they will not lose quality as much as the rest of the image when it is shrunk for web display. Photoshop will selectively vary the compression applied to the image based on the priorities you set. Various similar optimization settings exist for the GIF, JPG, PNG-8, PNG-24, and WBMP image format options.
Adobe ImageReady 7 and the rollover Pallete
For users who design web graphics in Photoshop, the new rollover pallette added to Adobe ImageReady 7 should be a major plus. This allows users to see all their animations, rollovers and image maps in a single place, instead of having to view them one by one. The new pallet displays all animations state-by-state, allowing an easy overall view of the active additions you have made.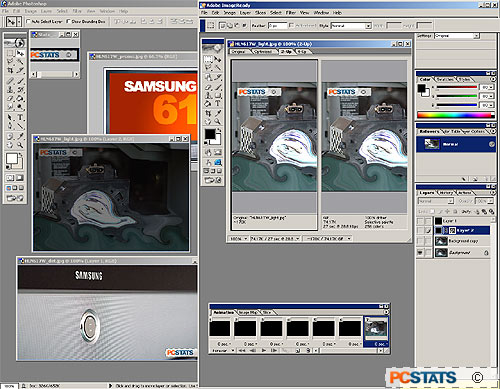 Images opened in Photoshop can be directly transferred to ImageReady with a toolbar button, and changes made to that image in ImageReady will be instantly reflected in Photoshop as well.