Photoshop 7 now allows you to create custom workspaces using the 'windows> workspace' menu. To create a custom workspace, simply choose your desired selection of tools and workspace windows, then go to 'windows> workspace> save workspace' and give it a name. Your custom configuration will be listed on the 'workspace' menu from now on.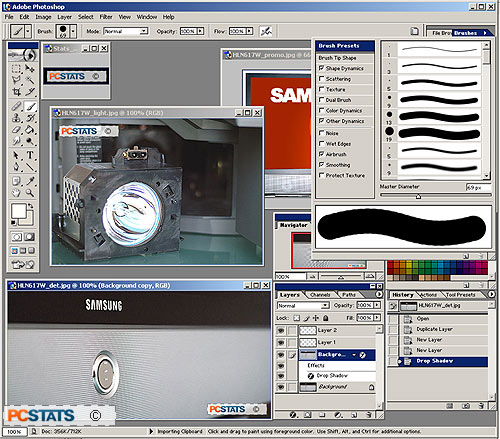 This is an excellent addition for users who habitually carry out multiple tasks with Photoshop. We liked having the ability to customize our Photoshop workspace for the activity we perform most, digital photo cropping, sizing and colour correction.
Photoshop 7.0 also makes use of a new painting engine, which among other things, enables the creation of custom brushes from images and image components. You can now select a portion of your image and turn it into a custom paintbrush shape in one easy step via the 'define brush...' option in the 'edit' menu. The brush palette is present again, as it was in some previous versions of Photoshop, and many, many brush options are available through it.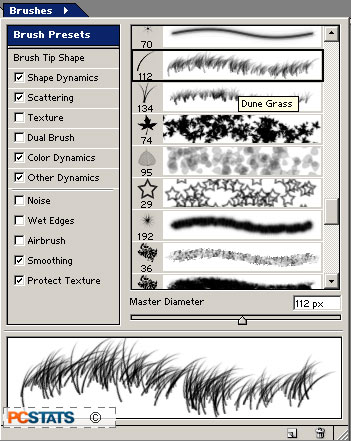 This option alone opens up a world of image editing options, and is possibly considerably more useful than the patterning tool we cover next.