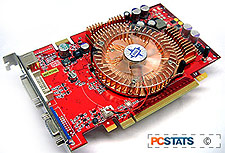 We just finished looking at the new MSI NX6600GT-TD128E and boy what a videocard it is. Even with a single card, performance is quite good and it should be more than enough for the average gamer. Hardcore users who are on a budget will definitely love the performance of two NX6600GT-TD128Es running in SLI mode side-by-side.
In applications that support the SLI feature, framerates often increase up to 50%! While not every game can take advantage of SLI, nVidia's upcoming driver set will reportedly allow you to create your own custom SLI profiles.
Everyone knows that MSI has the best videocard software bundle on the market but it would be nice to see two or three different software sets instead of just one. This way if someone goes with a SLI setup they don't have to get the same bunch of games twice.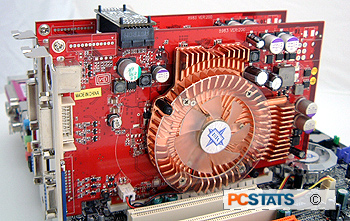 I'm sure consumers would be happy to see that they get twice the value and it would be another way for MSI to differentiate themselves from the rest of the market. Just a thought now that we're all buying two of everything for SLI reasons.
If you haven't guessed it, PCstats is extremely pleased with this pair of MSI NX6600GT-TD128E videocards, and what they bought to the table.
A single NX6600GT-TD128E is fast, and two in SLI mode can compete with a much higher end and more expensive Radeon X800XT based video card in most respects!
With a retail price of $225 CDN ($182US) for a single card, the MSI NX6600GT-TD128E is pretty good bargin. If you're looking for a new PCI Express videocard (or cards) get them while you can because I'm sure retailers will have a hard time keeping these bad boys stocked!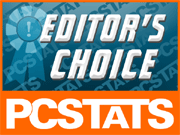 Find out about this and many other reviews by joining the Weekly PCstats.com Newsletter today! Catch all of PCstats latest hardware reviews right here.
Related Articles
Here are a few other articles that you might enjoy as well...