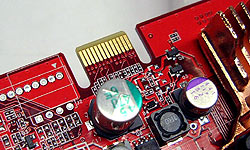 nVIDIA's Scalable Link Interface (SLI) technology is used to link two nVIDIA based cards together, splitting the rendering load between them to increase 3D performance.
All that is required to do this is a pair of SLI-compatible videocards (nVIDIA Geforce 6600GT models and above) with SLI connectors (detailed in the picture at right), and an nforce 4 SLI chipset-based motherboard.
Typical PCI Express-based motherboards use the PCI Express x16 slot to interface with the video card. As you might imagine, this provides 16 PCI Express lanes to the single card for a total available bandwidth of 8GB/s.
The nVIDIA Nforce 4 SLI solution provides two physical PCI Express video slots, and uses a switch to divert 8 PCI Express data lanes to service each slot. A single card can also be used in either slot, and in this case the full 16 PCI-Express lanes are available. In a typical nForce 4 SLI solution, the cards themselves are also linked by way of an SLI connector attached to the special MIO 'video bus' connector on the top of each card.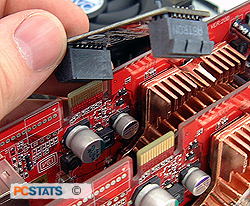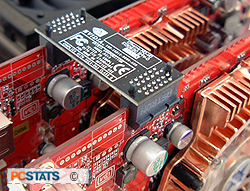 In the nVidia nForce 4 motherboards we have tested thus far, the SLI switch is implemented on a small card which must be physically switched around to go from 'normal mode' in which the full 16 lanes of PCI-Express goodness are available to a single card, and 'SLI mode' in which 8 lanes are directed to each physical slot. We're not sure if this can be replaced with an auto-sensing switch or not, but we hope it eventually is.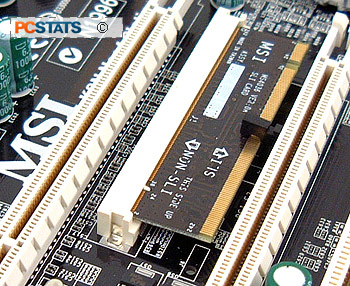 nVIDIA's SLI technology works by allowing the two graphical processors to share the rendering workload, governed by the nVIDIA Detonator software drivers. The CPU passes all neccessary 3D information to the 'primary' GPU, which then shares the information with the second card via the video bus interface cable.