Find a free 3.5" drive bay in your case. Most computer cases will have a row of covered 3.5" drive bays directly below the floppy drive. If there is no floppy drive, they should be below the CD drive bay. Note that many 'big box' retailers like Dell place hard drives in alternate locations, so your experience may vary.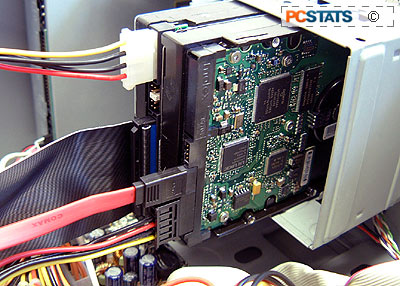 If you are installing a second hard drive, it's a good idea to leave a space between your old drive and your new one if you can afford to. Hard drives can get rather hot while operating, especially 7200 RPM drives, and this can affect their lifespan. If you are nervous about heat, or you do not have a free 3.5" bay, you can purchase a 5 ¼" adaptor kit at any computer store. This is simply a pair of metal plates that screw on to the sides of the drive and widen it to fit the larger bay size.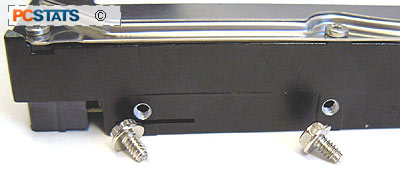 Slide the drive carefully into the free bay with the connector end of the drive facing into the body of the computer, and screw it in tightly on both sides. Hard drives generally use larger-threaded case screws like the ones pictured above. These are identical to the screws used to secure the body panels of most computer cases.
Now it's time to plug in the SATA power and data cables. Connect either end of your serial ATA data cable to the corresponding plug on the back of your new drive. The cable is keyed to only fit one way.
Now connect your SATA or Molex power connector to the back of the drive. Again, the cable is keyed to only fit one way.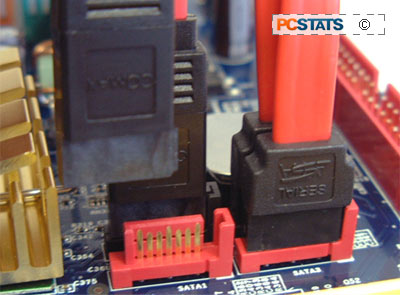 Finally, plug the other end of the SATA data cable into one of the SATA connectors on your motherboard. That's it, there are no master or slave settings to fuss with for SATA drives since each hard drive has its very own cable.