Let's take a quick look at the various things that can go drastically wrong with your flash memory devices and the data on them, in order of most to least likely.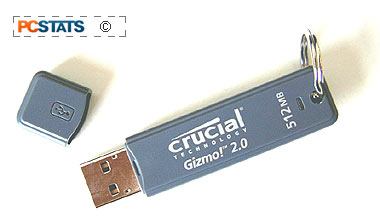 Unsurprisingly, the most common cause of lost data when considering Flash memory-based devices (or any other computer storage medium for that matter) is you. Whether it's your three-year-old playing 1000 monkeys on the keyboard, or you not being at your best at 3AM, mistakes happen.
Fortunately, accidentally deleted files are just as easy to recover from flash media as they are from any other type of data storage, so this is a comparatively easy problem to recover from.
A second source of 'missing' data on portable flash devices stems from older USB-compatible operating systems like Windows 2000.
Some iterations of this OS require portable drives to be stopped and ejected via the 'safely remove hardware' wizard before any data is actually written to them. When data is copied onto the portable media in this situation, Windows will show that it has been copied, but will actually keep a log of the intended data transfer without carrying it out. When a user 'properly' removes a portable drive through the remove hardware dialog, the logged data transfer will be actually performed and the files transferred to the device.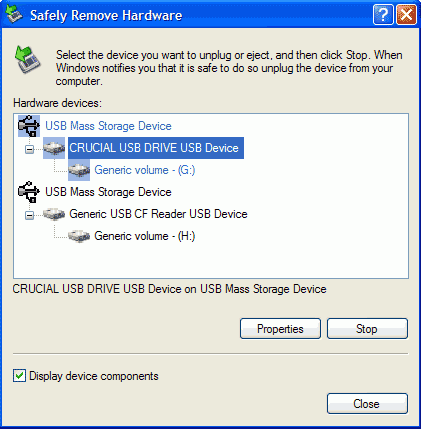 Trouble arises when users simply yank the USB media out of the computer without using the safely remove hardware option. The intended file transfer is never actually carried out and the files will not be present on the device, even though they appeared to be transferred there while it was attached to the computer. Fortunately, Windows XP does not generally suffer from this issue, but it's a good idea to use the remove hardware dialog when you want to be absolutely sure.