Part of the feature set of Microsoft's upcoming Windows Vista (ne Longhorn) operating system is support for High-Definition (HD) content, either through television signals, HD or Blu-Ray DVDs, or Internet video. Along with this support though, is a new set of restrictions designed to ensure the sanctity of HD content and protect it from copying.
HDCP (High Definition Copy Protection) is a new method of encrypting the digital (DVI) signal between the origin of the signal (receiver) and the display device. The standard was developed for the home theatre market first, for the purpose of ensuring that digital HD content could not be successfully captured and copied between the HD receiver and the television set that displays the signal.
Microsoft, as you might imagine, intends to support HD DVD and video on all its current operating systems, especially the upcoming Windows Vista. To this end, the company is building support for HDCP into the operating system as part of its suite of DRM (Digital Rights Management) abilities called Output Content Protection Management (OCPM).
This fact has caused an outcry in the media and the computing community, since HDCP-enabled monitors will apparently be required to view High-Definition DVDs and other encoded content. This outcry is not necessarily justified, missing the facts that a) there's no guaranteeing that HDCP is going to take off as a standard for high-definition copy protection, and b) if it does, it's not just going to be Microsoft boxes that require HDCP monitors and TVs for full HD-DVD playback, it's going to be every new DVD player and cable/satellite receiver.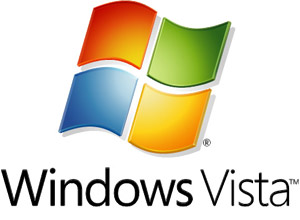 To clarify the issue somewhat, PCSTATS is going to look at the DRM features of Windows Vista and what they may mean to users in the future. Pay close attention, the literal meaning of many of these not very positive control systems are hidden behind a wall of achronyms which quickly become confusing.
Microsoft's Output Content Protection Management for Vista
Three years ago, Microsoft helped spawn a 'trustworthy computing' initiative called Palladium. In partnership with Intel, AMD and others, the platform attempted to define a variety of standards which would allow content providers to be sure that only 'trusted' hardware and software would run their encoded media, be it movies, music or software.
To simplify the concept, MS was looking to turn Microsoft-powered systems into copy-free environments, since programs capable of duplicating media would be locked out. The idea was that you could run the media, or run your non-palladium approved DVD duplication program, but not both at the same time.
Palladium was changed to Microsoft NGSCB (Next Generation Secure Computing Base) shortly afterwards, to deflect some of the controversy that the initiative had stirred up. Relatively little has been heard about it since, as attention has shifted to other forms of DRM like the license based copy protection on purchased digital music files from Itunes and other vendors.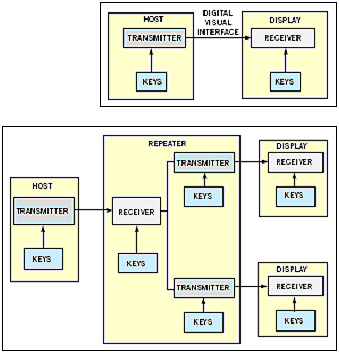 With the release of Windows Vista, some of the ideas behind the original Palladium/Next Generation Secure Computing Base initiative seem set to be put into motion.
Microsoft's OCPM suite, part of the new operating system, comprises several video and audio encrypting functions with the stated aim of allowing content providers to trust the PC as a medium for playing their products without fears of illegal copying. Sounds familiar...
Protecting copyrighted 'premium content' will be accomplished both by confirming an 'approved state' for each computer, free of potentially piracy-enabling software and hardware, and by encrypting certain types of media as they make their way through the computer.
Using the same principle as VPNs passing encrypted information over the Internet, a portion of OCMP will ensure that the data from a HD DVD or other content is encrypted as it passes between the source and the monitor/TV. Even if the encrypted data is captured, it cannot be used.
Obviously, in the current marketplace it's much easier for hardware and content providers to co-ordinate protective measures on home theatre devices which are by nature non-customizable. The almost infinite variability of the PC has made it the centerpiece of media piracy and forced music and video publishers into elaborate (and generally unsuccessful) attempts to restrict user's abilities to copy their media.
Microsoft's main argument for the implementation of this restrictive new set of security features is the possibility that the movie and music industries will attempt to prevent their content from being used on any computer system. Whether this is likely or indeed possible is an open question, but there's no arguing that the PC is far and away the most common vector for illegal media duplication.