Choose your desired file system and hit 'enter'. The system will now format the drive which will take a while. The rest of the installation process resembles that of Windows XP 32-bit, so we'll skip it for now. If you'd like a primer on the installation of Windows XP, see our guide here.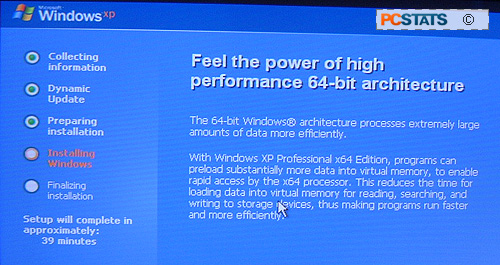 Once Windows XP x64 Edition has been installed, you will see the Microsoft boot loader window come up each time you restart your computer. You can choose between your old 32-bit Windows installation or the new 64-bit one simply by using the arrow keys and the ENTER button.

Windows XP x64 Edition will be the default OS. If you'd like to change this, we detail how at the end of the guide.