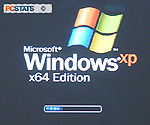 Your computer is now configured with both versions of Windows XP. Remember that XP x64 has no 16-bit software support, so any old (compatibility mode) software you ran under XP previously will not work with the 64-bit version of the OS. Most games and software should work with x64, though you may have trouble finding drivers for older hardware.
You are unlikely to see any performance advantage except in games or programs that have been expressly designed for 64-bit operation. More and more of these are coming out, though currently the list is restricted to downloadable (for those who bought original) versions of a few games like Far-Cry.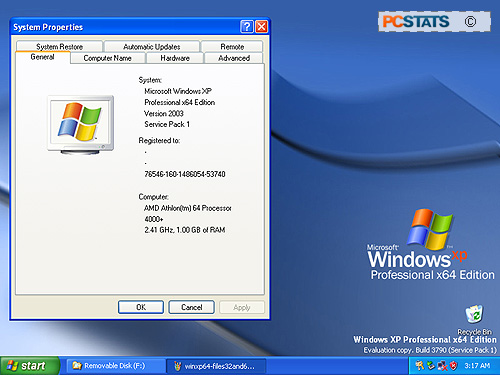 Windows XP x64 Edition is still in its infancy, but 64-bit hardware support is a very real fact in today's computer world, and though it usually takes software (including games) at least 6 months to catch up to what's possible with cutting-edge hardware, rest assured that sooner or later you are going to be glad you installed it.
Next, we'll show you how to un-do all of this and return to a single operating system.