Abstract: The Biostar TForce 6100 AM2 motherboard packs quite a lot into a microATX platform; top of the line integrated graphics, PCI Express, networking, SATA and IDE hard drive support, and integrated sound card.


78% Rating:

Home > Reviews > Motherboards > Biostar TForce 6100 AM2
Motherboard Highlights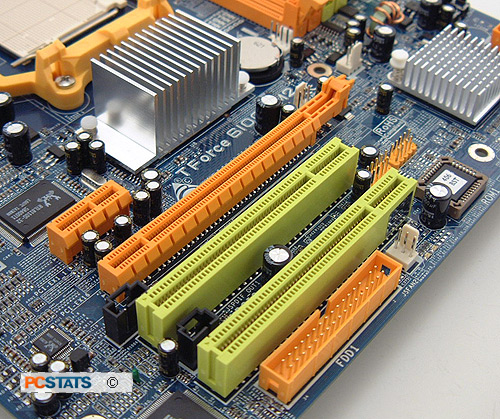 There is one PCI Express x1, one PCI Express x16 and two 32-bit PCI slots available for expansion. The Biostar TForce 6100 AM2 has a total of four fan headers, three remain free and one used by the CPU heatsink fan.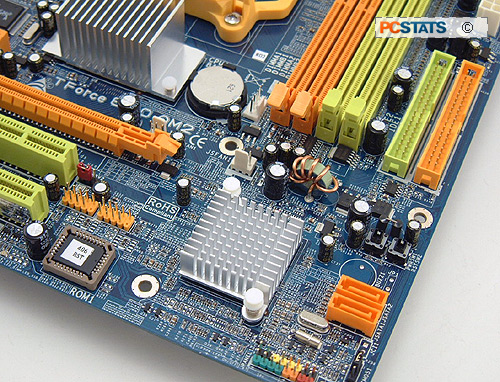 The nVidia nForce 410 Southbridge supports two Serial ATA II channels which include RAID modes 0, 1 and 0+1. The Southbridge heatsink is just over 10mm in height, short enough to fall under the installed peripherals. Notice the two buttons for restarting and powering up the motherboard just above the two SATA headers? We like to build a system first and test it out before installing it into the chassis, power buttons make that process run a little more smoothly.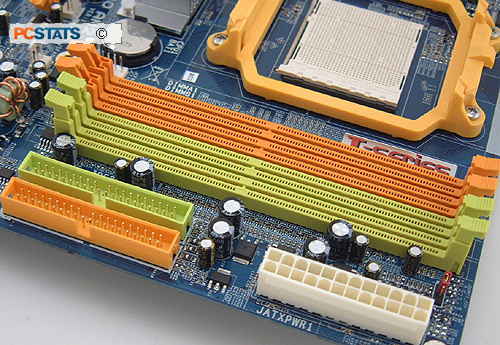 The four 240-pin DDR-2 memory lots can accept a maximum of 4GB of memory. The HyperTransport connection between the socket AM2 processor and nVidia Geforce 6100 Northbridge runs at 1 GHz, and is 16 bits wide both up and downstream. Hypertansport between the Northbridge and Southbridge runs at 800 MHz, although that shouldn't be an issue as there is still plenty of bandwidth. The new Socket AM2 heatsink retention module uses four holes, so K8 heatsinks that bolt onto the motherboard using the previous sockets two-post design are not compatible. Clipped heatsinks that use the center notch will still work though. Only use ATX 2.0 24-pin compatible power supplies with the Biostar TForce AM2 motherboard.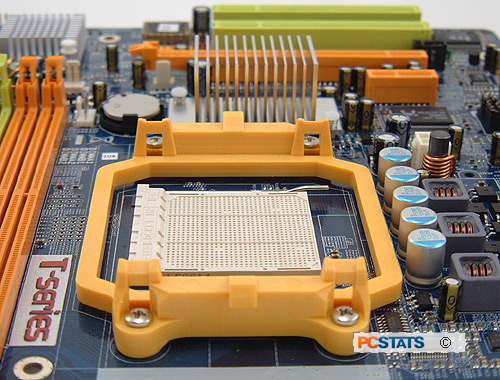 T he new Socket AM2 heatsink retention frame mounts to the motherboard PCB with four holes, this is different than the socket 754/939/940 that proceeded it. Only heatsinks that attach via the two center lugs are compatible with the Socket AM2 platform.