Overclocking Results:
The AMD Athlon64 X2 5000+ processor and Corsair Twin2X2048-6400C3 memory are both good overclockers but those components are not the focus of this review. Before the overclocking got started, the Athlon64's CPU multiplier was first lowered to 6x and the PC2-6400 memory set to run at DDR2-533 MHz mode. This way the CPU and memory will not hold the ECS KA3 MVP Extreme motherboard back.
Starting at 200 MHz the clock speed of the ECS KA3 MVP Extreme was increased in small 5-10 MHz intervals. The KA3 MVP Extreme handled the overclocking challenge very well and hit 240 MHz before it started to become unstable. Lowering the HyperTransport multiplier to 4x solved that issue.
We pushed the motherboard a little farther, and once it hit 272 MHz the Crossfire Xpress 3200 chipset voltage had to be increased 0.1V. In the end however, the ECS KA3 MVP Extreme motherboard topped out at an overclocked speed of 310 MHz. That's pretty darn fast and this board is definitely "Extreme". ;-)
ECS KAV3 MVP Extreme Options: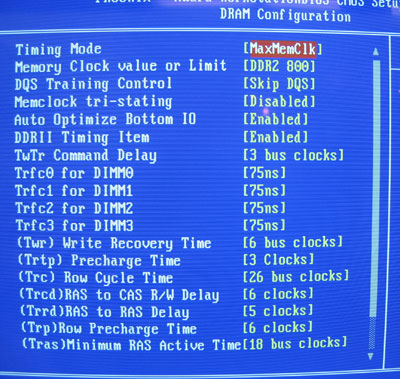 There are plenty of memory timing adjustments here, enough to keep even experienced tweakers busy for a long time.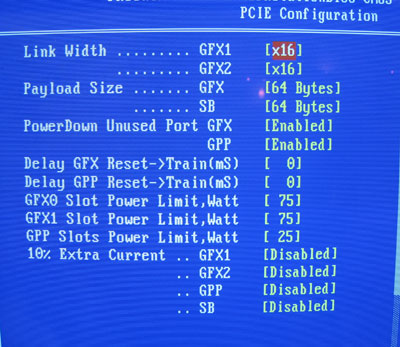 The PCI Express configuration is usually pretty straight forward but the ECS KA3 MVP has some pretty interesting options. There are power draw limits for the PCI Express slots and you can also increase the bandwidth to the PCI Express x16 slots by an additional 10%! It looks a bit like nVIDIA's LinkBoost, but here you can enable it with all videocards. It did not make a difference with the GeForce 7800GTX but next generation videocards might be able to take advantage of the extra bandwidth.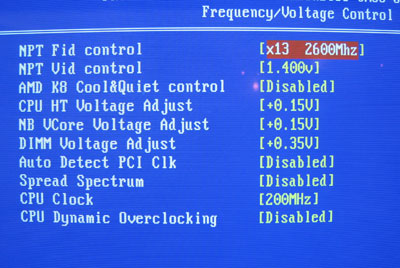 In the Frequency Voltage Control section you have full multiplier control and can increase the CPU voltage to 1.4V. HyperTransport can be increased 0.15V, the Northbridge 0.15V and memory 0.35V above stock. The motherboard clock speed can be adjusted between 200-500 MHz in 1 MHz increments.
The benchmark for this ATI Crossfire Xpress 3200 based motherboard against the best nVidia nForce 500-series chipsets are next. Any bet's on the outcome anyone?