The steel casing of the HEC Zephyr 650 has a dark chrome finish which is a magnet for fingerprints. Make sure your hands are clean of oil before handling the Zephyr 650, it would be a shame to smudge up the power supply. At the bottom of the power supply is a large 120mm fan which glows blue when the system is on.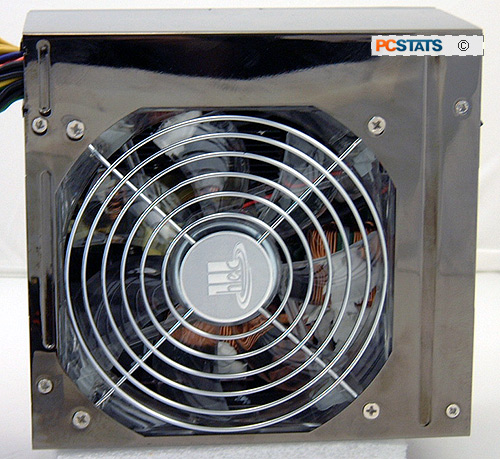 The back of the HEC Zephyr 650 looks like that of an average power supply. There's the power plug, a hard power switch and an 80mm exhaust fan. Please note that the 80mm exhaust fan only aides in cooling when the power supply exceeds 60% load. Again there's no 115/230V switch because the HEC Zephyr 650 supports Active PFC.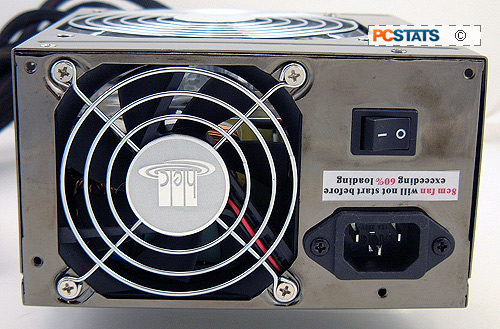 HEC wraps the power cables with wire loom with heat shrink at the end to keep the wire ends tidy. The Zephyr 650 comes with six Serial ATA power connectors split over two lines. There are two 12V PCI Express power connectors for dual ATi/nVIDIA videocards, an eight pin ESP12V connector and an ATX 12V power connector. There are a total of seven molex power connectors and one floppy drive power connector to wrap things up.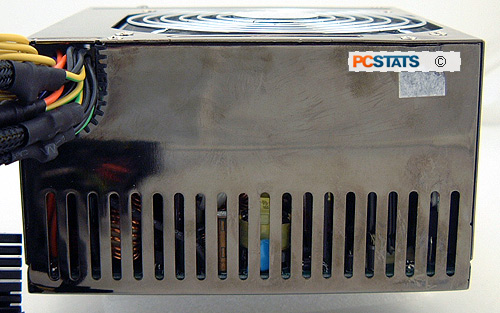 The main ATX power connector is 55 cm in length as are the accessory cables at least up to the first power connector. To help keep the power supply cables tidy inside the PC, HEC includes two large Velcro cable ties. Now it's time to pop the top off the HEC Zephyr 650 and take a look around inside.