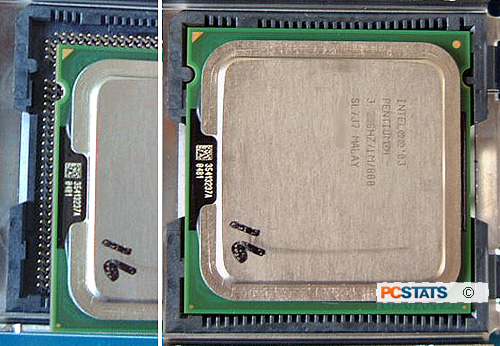 The Intel processor should sit flat in the LGA775 socket, with the little gold triangle pointing towards the cam lever arm. In the CPU is not flush in the socket, or the tabs are not aligned, remove and check the orientation once more.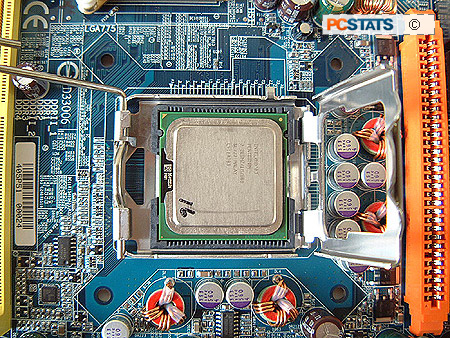 Now close the shim (load plate) and protective plastic cover. It will not close completely, as you can see below.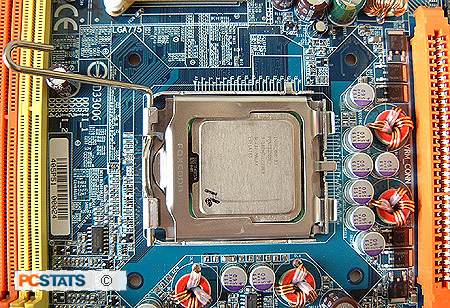 (Above: for clarity, shown with plastic cover removed)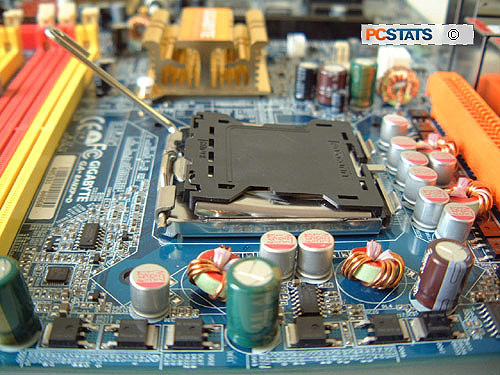 Press one finger down gently on the load plate where it is not completely closed, then rotate the cam lever arm down towards the closed position with your other hand.