Place your computer case down flat with the motherboard and processor facing you. Remove the heatsink from the processor box and check the bottom to make sure that the thermal interface material on the bottom is undamaged. You don't need to add any additional thermal paste or other materials. If the heatsink didn't come with any thermal compound applied, add a small amount to the top of the Intel processor and spread it around evenly. Never install a heatsink without thermal compound.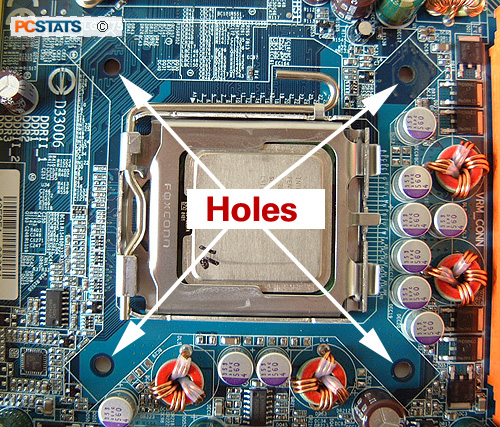 Note the four holes in the motherboard around the socket. These coincide with the 'legs' of your heatsink. Lower the heatsink vertically down onto the processor and socket so that each of the 'legs' lines up with a hole. There is no special way the heatsink has to face, as long as the point on the end of each of the 'legs' fits into one of the holes.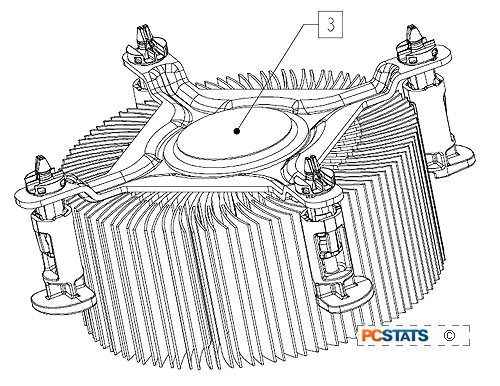 Ensure that the black top of each fastener is rotated into the correct locking orientation, with the arrow pointing away from the heatsink, and the groove in the top oriented towards the center of the heatsink as illustrated below. This orientation ensures the fastener will lock into place when pressed down.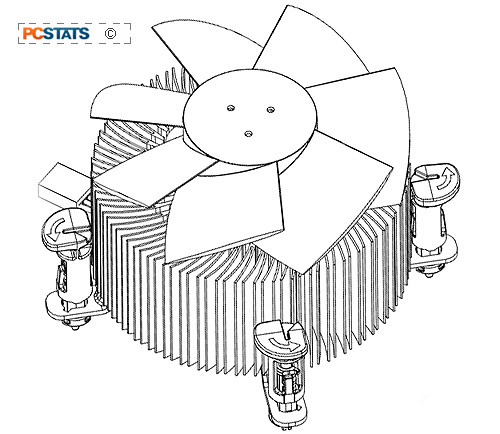 Once the heatsink is sitting on the processor with one fastener in each hole, hold it in place with one hand while pressing down firmly on each of the fastener 'legs' in turn. You should hear a loud click to indicate each clip has snapped into the locked position. Ensure that the heatsink is sitting evenly on top of the socket and processor.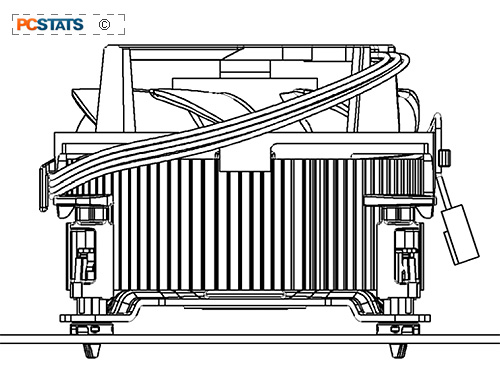 Now attach the fan power cable to the corresponding 4-pin or 3-pin connector on the motherboard.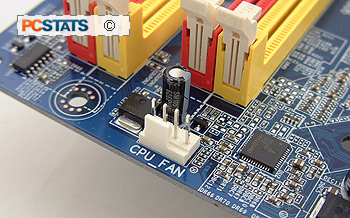 Consult your motherboard manual if you are unsure of the location. Ensure that the cable cannot become snagged in the fan blades. Your processor and heatsink are now installed correctly. Hook up the rest of your system and try them out!
If you need to remove or upgrade the Intel socket 775 processor, that procedure is covered next. You'll need a flathead screwdriver for this, as well as the plastic protective covers for both the socket and the processor.