Palit's HD 4870 X2 uses a pair of ATI/AMD's latest GPU, the R770 chip, coupled with 2GB of the GDDR5 video memory that it was designed to work with. Before we get to the benchmarks, let's delve a little deeper into the features of the ATI R770 and its new 'TeraScale' architecture.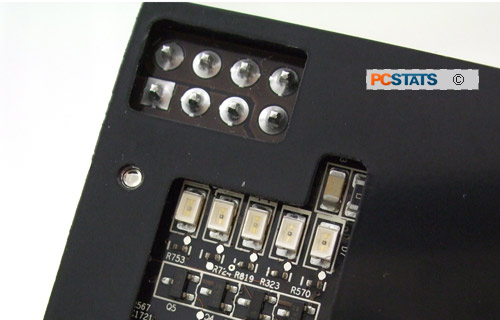 Each of ATI's R770 graphics processors is based on a 55nm manufacturing process, and contains 956 million(!) transistors on a 266mm square silicon die patch. It uses a conventional 256-bit memory bus (though some improvements have been made to it which we will detail later).
The Radeon HD4870X2 uses two of these chips linked together with a PCI-Express 2.0 interface that connects each GPU to the motherboard, and also to each other, via ATI's new 'Sideport' technology. The 5GB/second capability of the PCI-Express 2.0 connection represents the R770's major improvement over its R600 predecessor. Apparently the 'sideport feature is not currently enabled in the Catalyst driver suite though, and may not be a major feature of the HD4870X2's capabilities.
By the numbers, the ATI R770 features 800 stream processors (ALU), 16 Raster Operation units and 40 texture units, as opposed to the Radeon HD3870's 16 and 16. Both the GPU and the ALU are clocked at 750MHz, while the memory runs at 900Mhz (1800MHz when DDR is taken into account). Memory bandwidth is 115GB/s, pixel fill rate is pegged at 12 Gigapixels/s and texture rate at 30 Gigatexels. Had enough raw numbers yet? The ATI R770 certainly has numerically impressive specs on paper, especially when you consider two of them smacked together on the same video motherboard.
The addition of GDDR5 RAM is another big news maker for ATI and AMD. This new memory technology promises to double the memory bandwidth available to video cards without increasing complexity or cost (much). DDR5 uses an additional signal at double the speed of the core memory to synchronize data transmission, using error detection and some other interesting tricks to ensure that the memory can keep up. Think of it this way: Single data rate (SDR) memory synchronized everything to a single clock. For every command operation, a single address and a single data operation could be performed.
Double Data Rate (DDR) memory doubles the amount of data output by transferring data twice per clock cycle (on the rise and fall of the base clock signal). GDDR5 improves on both of these methods by adding a second clock signal twice the speed of the base signal and used only for data operations. This signal can perform 4 data operations in a single clock cycle by virtue of first being double the speed of the base signal and second by transferring data on the rise and fall of each cycle using the DDR method. All this boils down to the fact that the 900Mhz DDR5 memory found on our Palit HD 4870 X2 video card is transferring data at an effective speed of 3600MHz!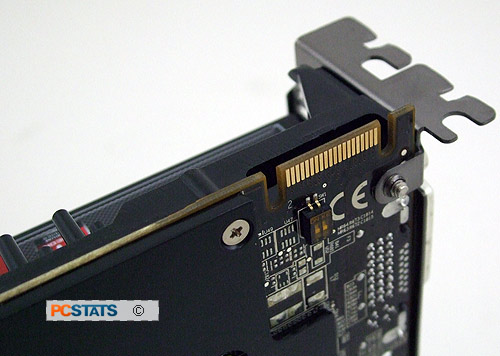 Now let's look beyond the numbers at some of the other new features that the ATI R770 GPU introduces to the video card world. DirectX 10.1 support will probably be the feature that most people remember, especially since the R770 is the first graphics chip to enable the newest update to Microsoft's API. Sadly, until both nVidia and ATI support it, not much game software is likely to take advantage of DirectX 10.1's streamlined capabilities.
Also included in the R770 are additional HD video display features designed to enhance blu-ray video playback, bringing your video card's hardware enhancement features in line with the new features offered by the latest iterations of the newly triumphant blu-ray video standard.
ATI/AMD's CrossfireX feature is supported, of course, with provisions for up to four GPUs (4 x single GPU video cards or 2 x dual GPU video cards). Currently it appears that the R770 will only be compatible with other video cards bearing R700-series GPUs in CrossfireX mode. You will be able to mix 4870 and 4870X2 video cards with the more mainstream 4850 video chipset though.
All told, the ATI R700-series of GPU brings enough new features to the table to keep video card reviews interesting for the near future. Let's see how nVidia responds...