Abstract: The AMD Radeon HD3300 integrated graphics built into the Foxconn motherboard PCSTATS is testing in this review has plenty of power for 2D desktop activities.


80% Rating:

Home > Reviews > Motherboards > Foxconn A7DA-S
Motherboard Highlights - Foxconn Photo Gallery


On the rear I/O of the Foxconn A7DA-S motherboard we an HDMI, DVI-D and analog VGA connector. The DVI and HDMI ports are HDCP compliant, while the latter supports audio streams.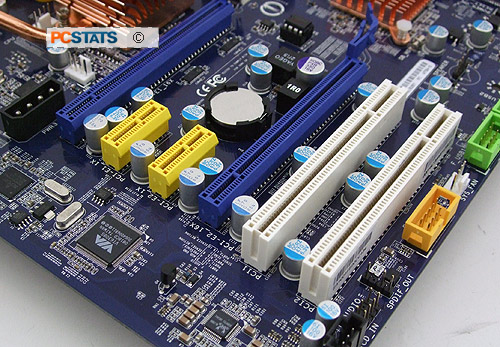 The blue PCI Express x16 slots support Crossfire videocards at x8/x8 mode, or one videocard can be used with a full x16 PCI Express lanes.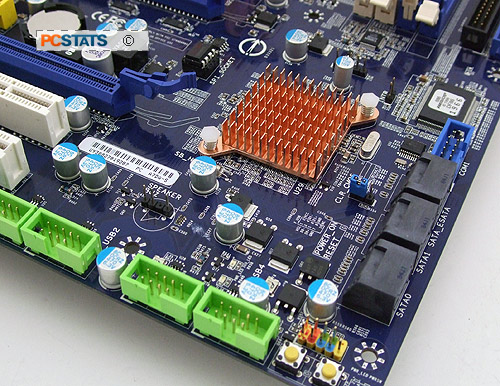 In the lower left corner of the Foxconn A7DA-S motherboard are four USB2.0 headers, hard power and reset buttons, and front panel I/O connectors. AMD's SB750 Southbridge not only allows for RAID 5 capability, but also gives Advanced Clock Calibration, which can be used to achieve greater overclocks on AMD Phenom processors.
SATAII jacks are set at 90 degrees so the cables remain out of the way of long videocards.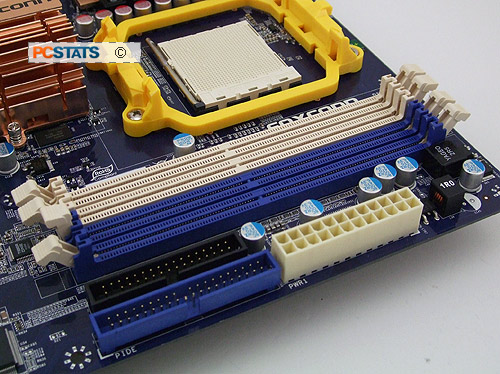 The Foxconn A7DA-S supports four DDR2 memory slots which can be installed with up to 8GB of DDR2-1066/800/667/533 Memory.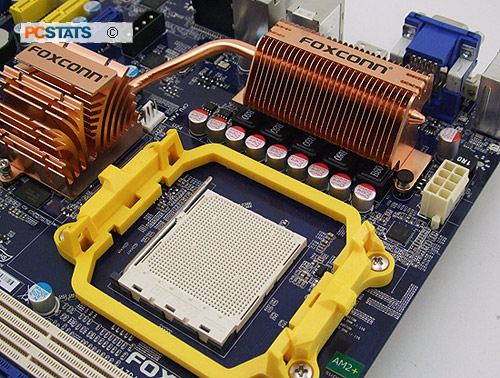 There is a fair amount of space around the AMD Socket AM2 CPU socket, which is good for large quietly cooled processor heatsinks. The heatsink that cools the AMD 790GX chipset is compact, and does the job well.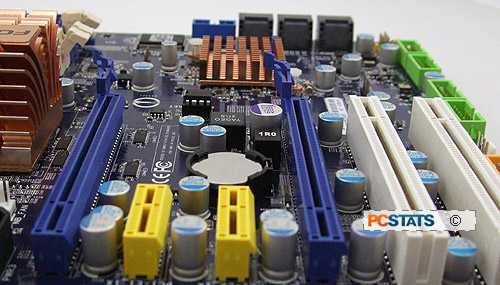 There is plenty of space between the two PCI Express x16 videocard slots for dual slot heatsinks.
Overclocking test results are coming next, how fast do you think PCSTATS can push this Foxconn 790GX motherboard? Let's find that out, right after the jump....