Abstract: To complement the High Definition decoding of the G45 Express, the P5Q-EM offers up HDMI, DVI and VGA video outputs, allowing you to output HD video right to a home theatre display without any additional expense.


89% Rating:

Home > Reviews > Motherboards > ASUS P5Q-EM
Asus P5Q-EM Motherboard Highlights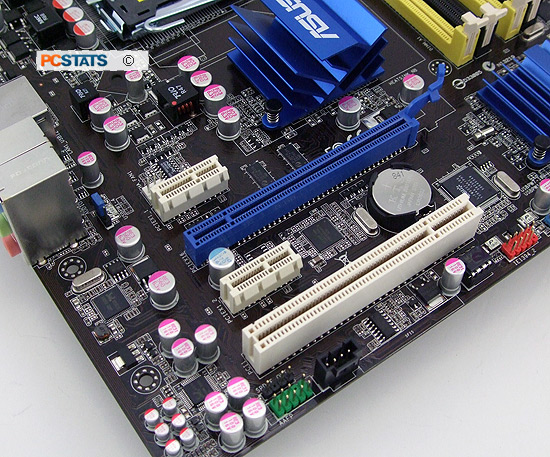 The Asus P5Q-EM is equipped with one PCI Express 2.0 x16 slot for a discrete graphics card, a 32-bit PCI and pair of x1 PCI Express slots for peripherals. Only solid state aluminum capacitors are used.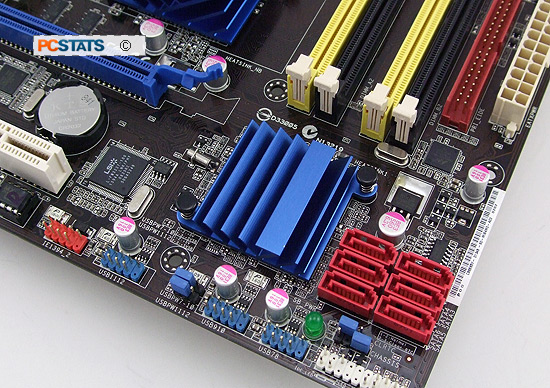 Six 3.0GBps SATA II ports are tucked into the corner of the motherboard, in front of three USB hearers, one firewire and the motherboard's front panel header. The six SATA II ports are powered by Intel's ICH10R southbridge, and support RAID 0, 1 5 and 10. An eSATA bracket can be plugged into one of these jacks. The Intel ICH10R is hidden behind a small passive heatsink.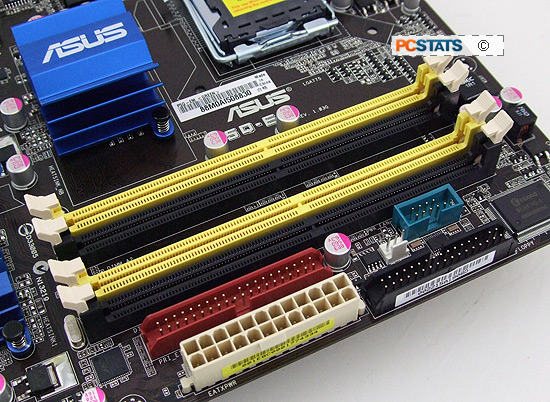 The Asus P5Q-EM motherboard supports up to 4GB of DDR2 memory, at speeds of 667/800/1066MHz. The memory capacity with 64-bit versions of Windows is 16GB.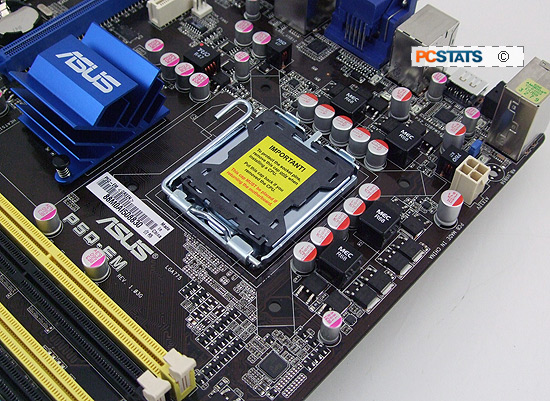 CPU support runs the range of Intel's socket 775 processor line: 800/1066/1333/1600MHz FSB.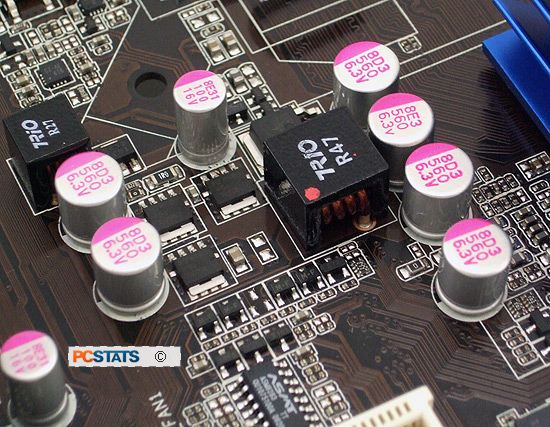 The Asus P5Q-EM motherboard is built with all solid-state capacitors. These do not dry out, leak or burst the way electrolytic capacitors can with time.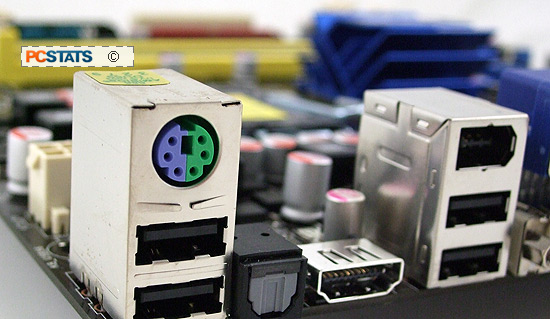 The I/O shield houses DVI, VGA and HDMI video output, S/PDIF optical output and multi-channel stereo ports for audio. The PS/2 connection is combination mouse and keyboard, with two USB2.0 slots for good measure.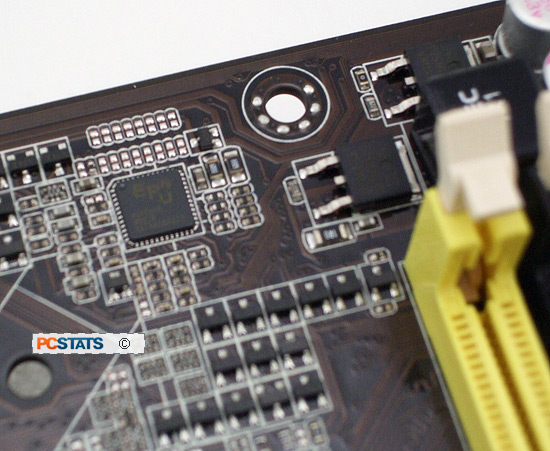 The on-board Asus EPU processor (it's on the left, look carefully) can dynamically shift between power phases in order to conserve energy when the CPU is under lighter load.
An Asus motherboard built on a chipset that's derived from the P45? Sounds like prime overclocking material to me! PCSTATS gives the P5Q-EM a little bit of tweaking on the next page.