At the end of the day, AMD's Phenom II X4 955 Black Edition processor stacks up as direct competition for Intel's Core i7 920 processor. AMD has come a long way from the launch of the original Phenom CPU, and this 3.2GHz socket AM3 chip has thrust the company back into direct competition with Intel's flagship processor family.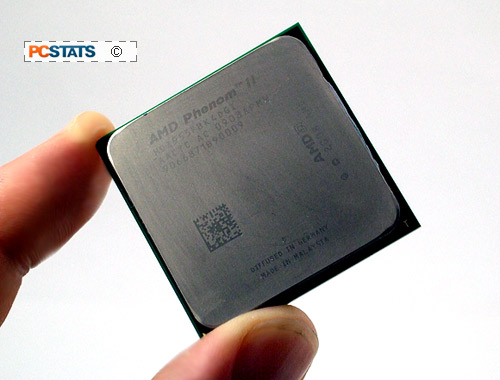 The Phenom II X4 955 BE offers more overall value, and by that I mean it's not quite as fast as the Intel Core i7 920 but costs a significant amount less. While Intel can claim the fastest current CPU on the market, with the blistering speed of its Core i7 965 Extreme processor, it does so at a high price... $1300 CDN to be exact. That's too high for all but a fraction of computer enthusiasts, and that's not taking into account the required Intel X58 motherboard and triple channel DDR3 memory to power it.
AMD's approach with its fastest unlocked processor is much more consumer-friendly. The Phenom II X4 955 Black Edition processor retails for around $300 CDN ($245 USD, £165 GBP), so it's more affordable than the entry-level model of the i7 family, the Core i7 920. Unlike the Intel Core i7 lineup, the Phenom II also doesn't require an entirely new motherboard or memory kit in order to work.
It is compatible with new socket AM3 motherboards, and backwards compatible with existing AMD Socket AM2+ motherboards (and potentially some Socket AM2 motherboards as well). Depending on the motherboard users choose to install a Phenom II X4 into, the processor can be used with either DDR2 or DDR3 memory. This makes the Phenom II X4 955 BE a very easy upgrade for AMD users looking for quick speed boost, and keeps the overall cost of building a Phenom II X4-based PC down considerably.
AMD's Dragon Platform Gets Teeth
It's this kind of value that's finally making AMD's 'Dragon' platform spead its wings and soar (and uh, breathe fire). When AMD first launched Dragon with the Phenom II X3 720 Black Edition processor, and even more tellingly the Spider platform back in 2007, it seemed to be more of a branding tactic than anything substantial. Buying into AMD's Radeon videocards, 7XX-series chipsets and Phenom processors didn't give much benefit over other system configurations involving NVIDIA chipsets or Geforce graphics cards. AMD has done a lot to rectify that over the past two years.
AMD Overdrive 3.0 and its Fusion utilities are the fruits of the Dragon platform, and represent an actual bonus value for pairing up AMD's hardware together. Both utilities go a long way towards getting more bang for your system-building buck, with Fusion working as a handy tool that simply suspends all background applications in order to minimize system resources getting tied up during intensive computing.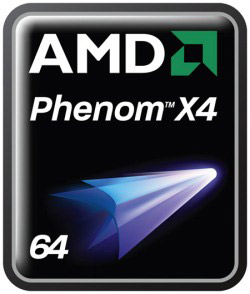 But it's really AMD's Overdrive 3.0 that steals the show because it's superior to both NVIDIA and Intel's overclocking utilities, offering finer control over a broader range of options for overclocking and system tuning. While this software is aimed at the computer enthusiast, its purpose is to make overclocking as easy and accessible as possible.
The days of having to dig through the BIOS manual to figure out cryptic acronyms and memorizing voltage settings are over. The 3.0 revision of AMD's Overdrive software has taken this a step further, with Black Edition Memory Profiles eliminating the need to fiddle around with RAM timings, and Smart Profiles making it a little bit easier to optimize system performance on the fly.
When it all comes together, it comes together very nicely. PCSTATS managed to overclock the Phenom II X4 955 BE to 4GHz through a combination of tweaking the multipliers and adjusting the bus speed, and at that speed it was able to compete head to head with the Core i7 920. For those PC enthusiasts who treat overclocking as both the means and the ends, this is definitely a processor to watch out for.
AMD's Phenom II X4 955 Black Edition is an easy recommendation for anyone who's been daunted by the cost of going Core i7, and isn't doing massively multi-threaded CPU tasks like raytracing or scientific simulations. It's also an absolute no-brainer for those that already own AMD socket AM2+ motherboards and simply want to move up to a quad-core processor with more power. When under both extreme technological and financial pressure, AMD has still managed to pull off a winner with the Phenom II X4 955 Black Edition. It's one of a few very rare computer parts that gives you more value than what you paid for. Recommended.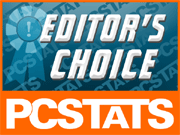 Find out about this and many other reviews by joining the Weekly PCstats.com Newsletter today! Catch all of PCSTATS latest reviews right here.
Related Articles
Here are a few other articles that you might enjoy as well...
- Intel 32nm Westmere Processor Roadmap - Integrated Graphics CPU
- Intel Core 2 Duo E6750 2.66 GHz 1333MHz FSB Processor Review
- Intel Core 2 Duo E6600 2.4GHz Processor Review
- AMD Athlon64 X2 4800+ 65nm Processor Review
- Intel Pentium M 740 1.73GHz socket 479 Processor Review
- AMD Sempron 3600+ 2.0GHz Socket AM2 Processor Review