ASUS Thermal Solution
The ENGTX260's has a custom-designed heatsink that's somewhat similar to some aftermarket designs created by Zalman and Thermalright. There are six heatpipes that feed into the copper base, and conduct heat away from the GPU.

The heat is conducted along the pipes and out along a pair of radial fin arrays. The aluminium fins are spaced so that they can can receive heat from the pipes, but still present a lot of surface area for air cooling.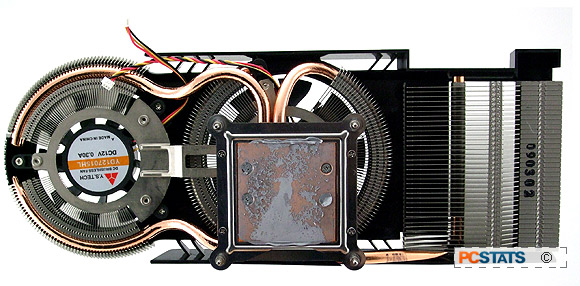 The dual fans then cool both the fins and the heatpipes at once, taking advantage of the large surface area to dispel heat quickly. The fan on the left is directly over the GPU, while the fan on the right circulates air over the memory modules found on the rear of the ASUS ENGTX260 MT/HTDI/896MD3-A videocard. They also look like a pair of bad ass turbines from some kind of stealth helicopter thing, which is always good.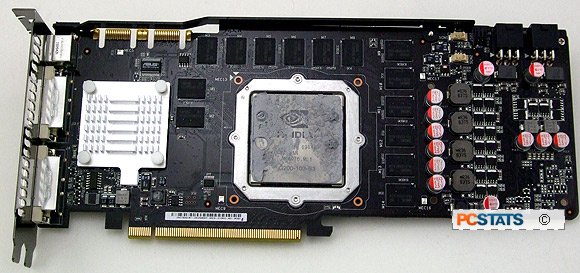 The rear of the cooler conducts the displaced hot air towards the I/O shield of the videocard, where there are vents that will dump it out of the case. Removing heat from the case is important to keep the ambient temperatures low, and ensures that there's a supply of fresh, cool air for the fans to suck up.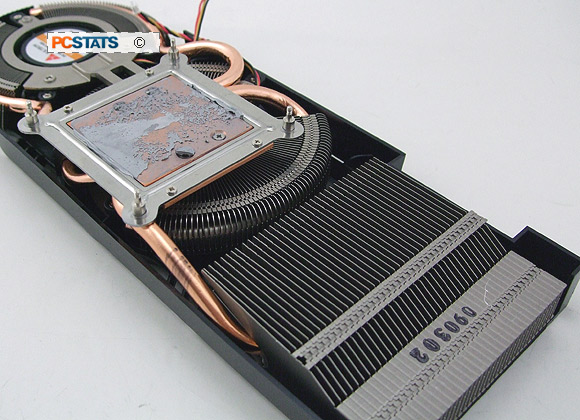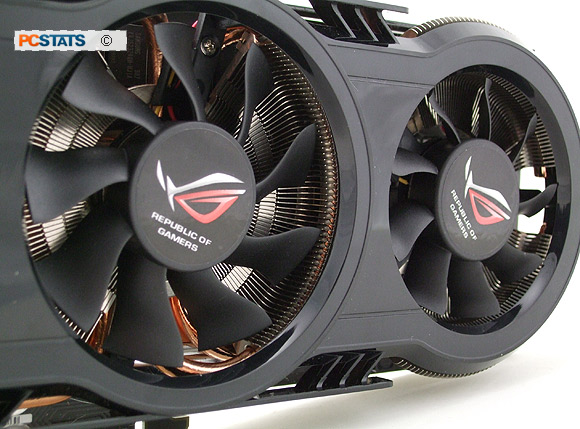 During testing ASUS' ENGTX260 MT/HTDI/896MD3-A videocard could be run at near silent levels with GPU temperatures staying well below those of the reference design Geforce GTX 260's tested here previously.