Biostar's TA890GXE motherboard is a no-frills approach to the AMD 890GX chipset. It's a microATX form-factor motherboard so it can fit into nearly any case, it has robust graphics and storage options and most importantly it's affordable.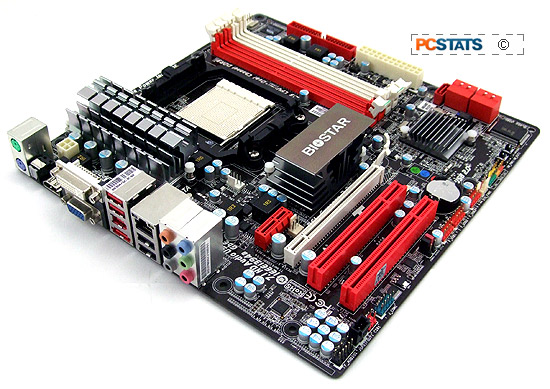 If you're building a media-center or home theatre PC you'll find that the Radeon HD 4290 at the heart of the AMD 890GX chipset is well suited to meet your needs, with support for HDMI 1.3 output and hardware acceleration methods for H.264 and Blu-Ray playback.
You can also take advantage of the Biostar TA890GXE motherboard's high level of integration and low cost if you're building productivity computers for an office or home business. The TA890GXE draws very little electricity when paired with a low-wattage processor, so operating costs can be lower. Even better is that the motherboard itself retails for only $125 CDN ($125 USD, £80 GBP) and it can be used with a huge variety of socket AM3 CPU options.
Biostar did have to cut a few corners in order to get the TA890GXE to a competitive price point. While a few of the optional extras that got cut won't really be missed (SidePort memory), there are some omissions that hurt the TA890GXE as an overall package. Most notable is the lack of USB 3.0 support. While AMD intends USB 3.0 to distinguish "premium" motherboards from "value" motherboards, buying into a motherboard without it seems foolhardy with so many USB 3.0 devices on the horizon.

Along with a lack of USB 3.0 ports, there also aren't enough USB 2.0 ports. You get four on the I/O panel, three USB headers, and no brackets included in the Biostar TA890GXE's packaging. If you have a USB keyboard and mouse, this leaves you with two USB 2.0 ports left for the rest of your devices before you need to run out and buy a bracket or a USB hub.
If you can live within its limitations you'll be well served by the microATX Biostar TA890GXE motherboard. It's a cost-effective solution that forgoes some performance and tweaking features but delivers on most of the core features that have made the AMD 890GX chipset a hit.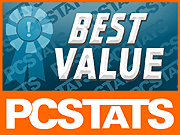 Find out about this and many other reviews by joining the Weekly PCstats.com Newsletter today! Catch all of PCSTATS latest reviews right here.
Related Articles
Here are a few other articles that you might enjoy as well...
- MSI 890FXA-GD70 AMD 890FX Motherboard Review
- Gigabyte GA-890FXA-UD7 AMD 890FX Motherboard - FIRST LOOK
- ASUS M4A89GTD PRO/USB3 AMD 890GX Motherboard Review
- Gigabyte GA-P55A-UD4P Intel P55 Express Motherboard Review
- Gigabyte GA-P55-UD6 Intel P55 Motherboard Review
- Gigabyte GA-P55-UD5 Intel P55 Motherboard Review
- MSI Eclipse Plus Intel X58 Express Motherboard Review
- ASUS P7P55D Deluxe Intel P55 Express Motherboard Review