Biostar's TA890GXE motherboard is a no-frills approach to the AMD 890GX chipset. It's a microATX form-factor motherboard so it can fit into nearly any case, it has robust graphics and storage options and most importantly it's affordable.


80% Rating:

Home > Reviews > Motherboards > Biostar TA890GXE
Motherboard Highlights Photo Gallery
Starting off with the PCI Express expansion slots...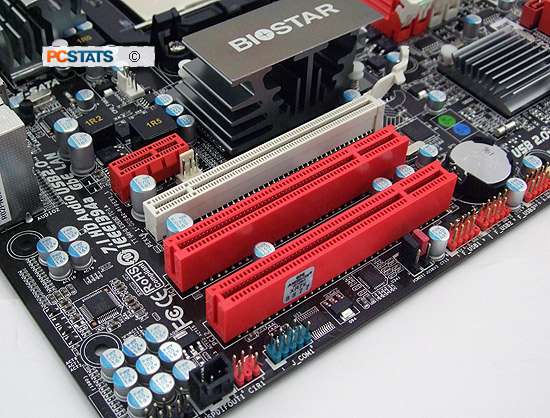 PCI Express expansion options include a single x16 slot for graphics and a single x1 slot for peripherals (like a USB 3.0 card). Legacy devices are taken care of with two 32-bit PCI slots.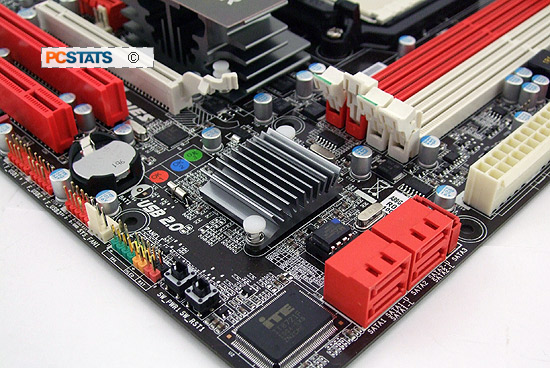 Five native SATA 6Gb/s (RAID 0,1,5,10) ports are supplied via the AMD SB850 chipset, and that's it for SATA. A VIA VT6330 is added by Biostar to give the TA890GXE an eSATA port and a dual-channel IDE connector for legacy devices.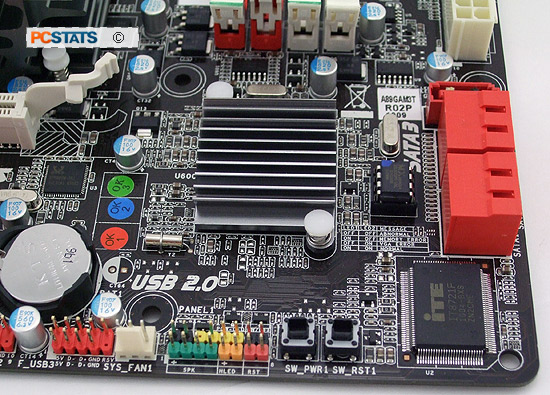 AMD's SB850 southbridge chipset sits under this small passive cooler. Along the southern edge of the motherboard are physical power and reset switches, the motherboard front panel header, and three USB headers.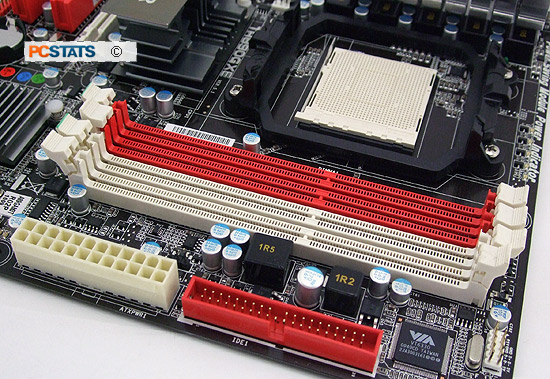 Biostar's TA890GXE motherboard supports up to 16GB of DDR3 1066/1333MHz memory in four DIMMs, or 4GB for 32-bit operating systems. Memory can be overclocked to 1600MHz if the memory will tolerate it.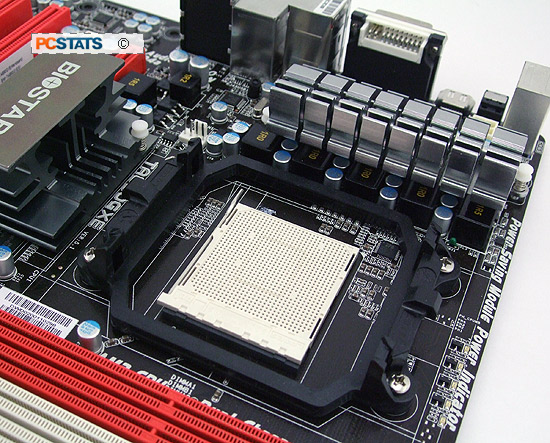 AMD Socket AM3 motherboards support newer 45nm chips like the Phenom II / Athlon II and Sempron processors, right through to AMDs 6-core 140W Phenom II X6. System bus is 5200MT/s, Hypertransport 3.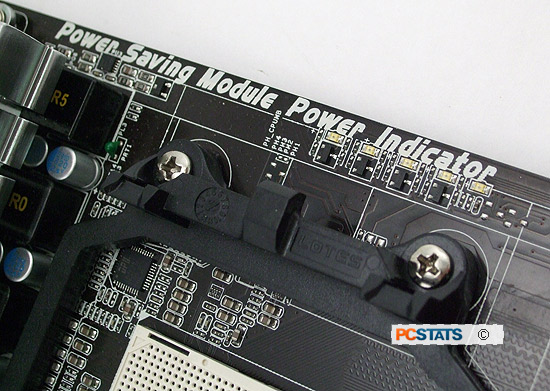 Biostar's Power Saving LEDs indicate the status level of this feature.
Now let's move on with overclocking!