I was able to secure a GFD device in time for this review, and here are the results:
WCPUID: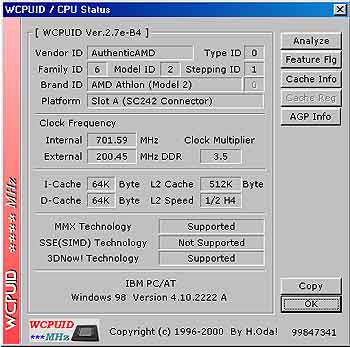 700Mhz... yay!
SiSoft Sandra: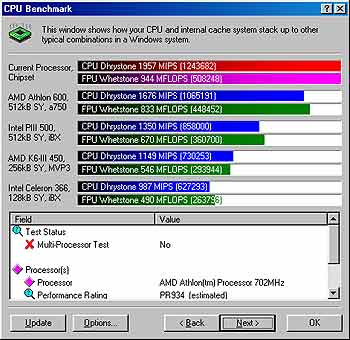 As expected, the 100Mhz difference results in a higher score than the closest reference system.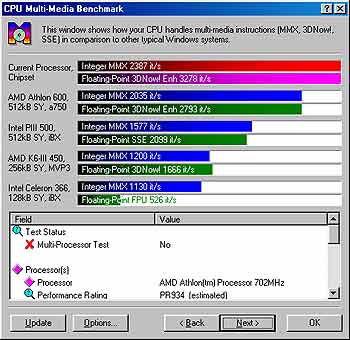 Again the 100Mhz advantage shows a clear difference with the CPU Multimedia Benchmark.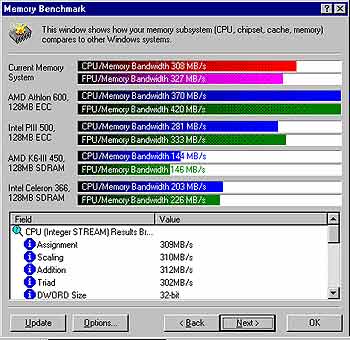 The memory scores are a little bit higher this time around, but nonetheless, the weak memory performance is still apparent with this VIA KX-133 motherboard.
For some reason, this motherboard was able to overclock higher than the MSI K7-Pro in both cases. Overclocking through the FSB and the GFD methods were more successful than my MSI K7-Pro experiences. It's quite possible that the VIA KX-133 chipset is just better for overclocking than the AMD 750...