Pioneer DVD106 - DVD Tests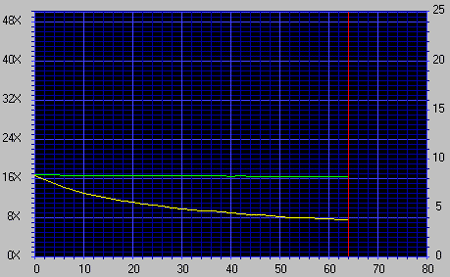 Samsung SD-616 - DVD Tests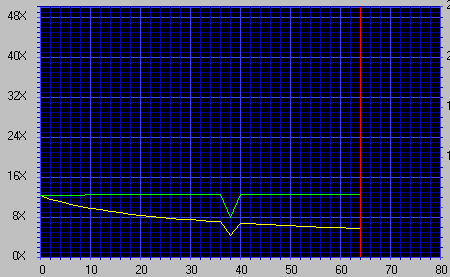 Toshiba SDM1212 - DVD Tests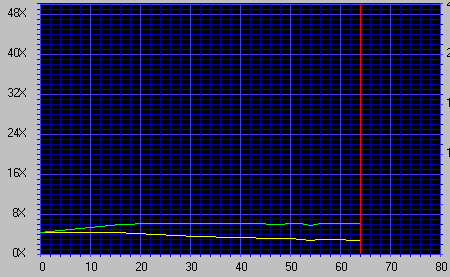 Nero CD Speed 99 - Audio Benchmarks
DVD Drive
DVD106
SD616
SDM1212
Disk Type
Audio
Audio
Audio
Avg Speed
16.42x
12.32x
5.77x
Random Seek Time
98ms
111ms
147ms
1/3 Seek Time
102ms
119ms
164ms
Full Seek Time
184ms
226ms
260ms
DAE Quality
8
10
10
CPU use: 1X
11
1
1
CPU use: 2X
4
1
2
CPU use: 4X
7
3
12
CPU use: 8X
15
5
100
Burst Rate
4MB/s
1MB/s
1MB/s
Disk Eject Time
-
1.22
2.25
Disk Load Time:
-
1.16
8.98
The Pioneer unit flexes its muscles and owned this segment of the Transfer Rate test. Followed not too far off is the Samsung unit, and in the distance, showing its age is the Toshiba.
The next test involved the DAE Quality segment. The Samsung unit proved it was better in this category over the Pioneer and the Toshiba. For the Seek Access Times, the Pioneer unit was able to beat out the other 2 drives by a comfortable margin. Again the Toshiba is showing its age by finishing dead last in this category.
Testing for CPU Usage, the Samsung model once again owned this category when it came down to lowest utilisation compared to the other 2 drives by a very comfortable margin. The Samsung unit beat out the Pioneer to a greater degree as the speeds went higher. The Toshiba is showing its age by having the highest cpu utilization, using up to 100% at full speed.
As was the case in the CD Speed and the DVD Speed testing of the Interface Burst Rate, the Pioneer was able to hold a commanding lead over the other 2 drives for highest MB/s. Neither the Samsung nor the Toshiba were able to match the performance of the Pioneer. Results for the Disc Eject/Load/Recognition Time, reveal that the Pioneer has the faster eject and recognition times, while the Samsung had the faster load times. The Toshiba wasn't even in consideration.