Choose a location for the archive file. Note that Windows backup does not support writing directly to a CD, but if you wish, you can copy the archive to a location on your hard disk, then burn it onto a CD afterwards.
Once the backup is completed, repeat the process, this time specifying 'let me choose what to back up.' Place checkmarks next to specific files or folders that you wish to archive.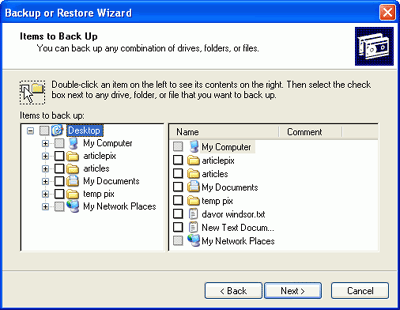 To create a schedule to regularly backup your data as opposed to having to do it manually each time, go to the 'advanced mode,' then select the 'schedule jobs' tab.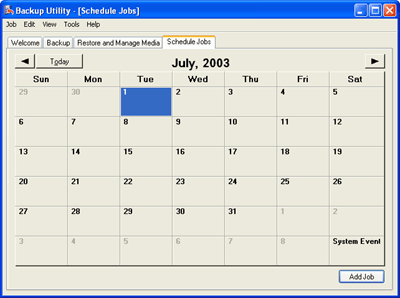 Double click the date you would like the backup to start on, then select 'back up selected files, drives or network data,' and put a check next to the files or directories you wish to archive.