BASK (Backup, Archival and Synchronization Kit) (URL: https://download.com.com/3000-2242-10169304.html?tag=lst-0-1)
good tool for backing up, restoring or synchronizing files between two locations. on the downside, it has a somewhat complicated interface, and it does not compress the backed up files, but simply copies them. it has an impressive array of options, however. backups can be scheduled (using 'automatic operations' within the options menu), and BASK comes with an easy set of tools (the 'compare' and 'scan' buttons) for checking if your backups are up to date. Cannot write to CD natively.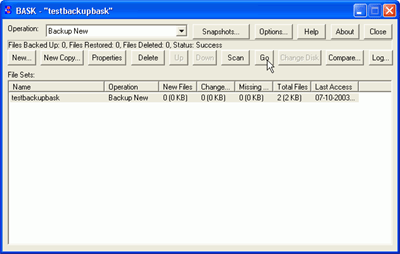 Aethia DBackup (URL: https://www.aethia.it/dbackup/us/index.htm )
an extremely easy to use archive creator. creates and restores compressed backup files, while guiding you through the process. also can use 'filters' to include or exclude certain types of files from the archives. A great choice if you find even the Windows backup wizard intimidating. Unfortunately Dbackup is not capable of scheduling backup jobs.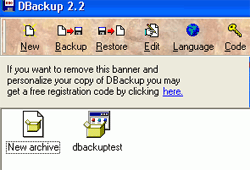 Hopefully you will have created your first set of backups by now, or at least are well on the way to doing so. If you have any questions or comments, or if you know of a good freeware drive-imaging program that handles NTFS, feel free to contact me.

Find out about this and many other reviews by joining the Weekly PCstats.com Newsletter today!