Know... before your hard drive kicks the bucket, taking all your data with it. Clickity-click, time to defuse that dying hard disk!

Home > Reviews > Beginners Guides > PCSTATS
HDD Diagnostic Software
Next up on our list of hard drive diagnostic software is DiskCheckup, a free SMART diagnostic tool. DiskCheckup by Passmark Software is an easy to use, basic SMART diagnostic tool for your hard disks. It communicates with each disk and retrieves its current status and compares it to the ideal profile for the drive.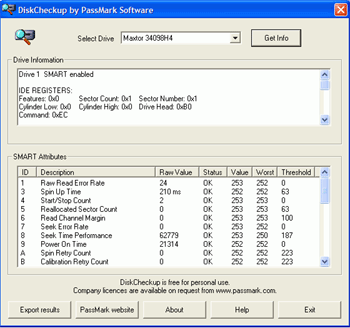 Simply run DiskCheckup from the .exe file, select the hard disk you wish to scan from the drop down box and click 'get info.'
Other Utilities for checking the status of a suspect hard drive include Active Smart , which is a Window-based SMART monitoring program. Essentially "Active Smart" does the same thing as DiskCheckup, which we profiled above, but with many more bells and whistles.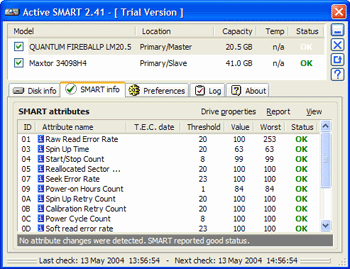 Active Smart checks your drives current performance against its ideal performance and gives you a graph of the results in each category.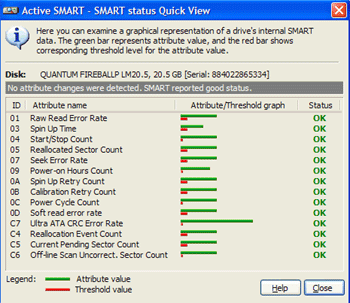 Once you have started up the program, double click one of the drives in the top windows to see Active SMART's opinion of your drive's health. The difference between the threshold (red) line and the green current attribute line should tell you all you need to know.
< Previous Page
© 2023 PCSTATS.com

Please respect the time and effort that went into creating each PCSTATS Beginners Guide, do not illegally copy. Thank you.

Next Page >