Abstract: Know... before your hard drive kicks the bucket, taking all your data with it. Clickity-click, time to defuse that dying hard disk!

Home > Reviews > Beginners Guides > PCSTATS
Diagnostic Software con't
Active SMART will notify you if an attribute line changes on a later scan, so you can track your drive's health over time.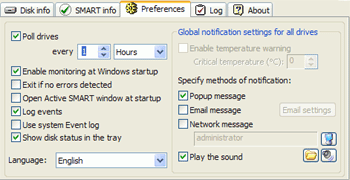 The program has a variety of scanning options, but the default will scan your drives during Windows startup, and every hour after. The actual scanning process is almost instantaneous.
Active SMART is trialware, with a 21-day period. Consider this a good basic tool for diagnosing the physical status of your drives. While it does not actually do anything that DiskCheckup does not, its automatic scans, notification options and easy to read graphs make for a more useful program.
HD Workbench by DIY Data Recovery is another comprehensive trialware program you may also want to look into.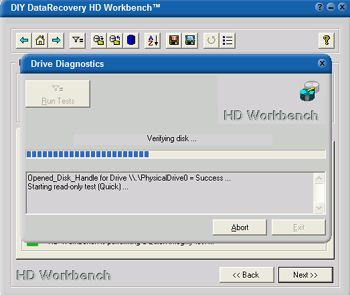 Lastly, there is Symantec's popular Norton Utilities software suite includes Disc Doctor, which analyzes partition tables and data on the disk for errors. It actually uses Windows XP's integrated CHKDSK program to do the scanning, but it gives you much more verbose information on what errors were found and fixed. It's certainly worth running for a quick test of your data's integrity on the hard drive.
< Previous Page
© 2022 PCSTATS.com

Please respect the time and effort that went into creating each PCSTATS Beginners Guide, do not illegally copy. Thank you.

Next Page >