Inside, the Dimension 2400 is neat, with everything folded tidily out of the way (shown with CPU and heatsink removed).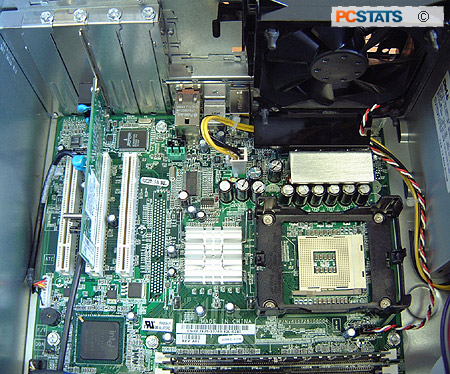 A massive green plastic wind tunnel shrouds the equally massive passive aluminum heat sink which is affixed to the processor.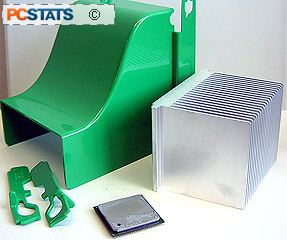 A large, slow 120mm fan fixed to the rear of the case vents the heat away from the processor, and is the reason why the Dimension 2400 is so quiet. If you remove the wind tunnel mechanism, you will find the fan mounted onto the inside of the case with rubber, vibration dampening posts. The fan is equipped with a temperature sensing thermistor, indicating that its speed is dependent on system temperature.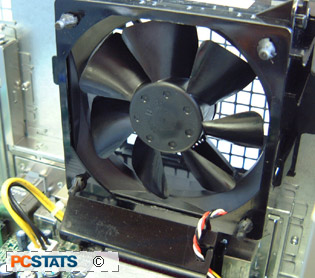 With essentially just one fan cooling all the internal components of this PC, this goes a long way in explaining the almost eerie quietness of the whole PC. It's worth noting that the edge of the aluminum CPU heatsink remained mostly cool to the touch during operation.