Abstract: The Dimension 2400 is a budget home/office system based on Intel's i845GV chipset, and houses a Celeron 2.4Ghz processor (in the model we tested) or a Pentium 4 up to 2.8 GHz.


74% Rating:

Home > Reviews > Computer / SFF PCs > Dell Dimension 2400
Limited expansion room
One thing that is immediately noticed upon opening up the Dimension 2400 is that it lacks much future expansion room. Specifically, there is no place to add an extra hard disk, unless you were to jury-rig one onto the spare 5.25" drive bay. The present hard disk is locked into a vertical bracket screwed to the side of the case. The only other expansion space is provided by a single free DDR memory slot (for modules up to 512MB) and three PCI slots.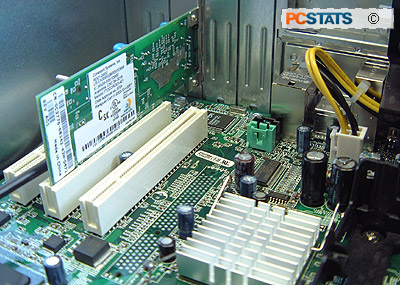 No AGP port is available, meaning that users will have to settle for the built-in Intel Extreme graphics, which are fine for normal usage, but cannot handle 3D games or multiple monitor applications. It is possible to buy low-end 3D gaming cards in a PCI format, though they can be hard to find.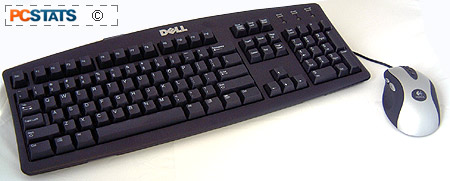 A 19" Dell branded M992 CRT monitor, also cased in black provides the display, and is accompanied by a pair of nice black Logitech speakers, a plain black keyboard and (wait for it) a, well..... ok it's gray.... a gray optical mouse. Close enough to the all-black theme. Anyway, the mouse deserves more comment, since it happens to be Logitech's excellent MX500 Optical mouse. This is a positive bonus in a budget PC package. More on this in a moment.