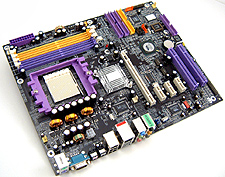 Being an extreme performance enthusiast is a lot more expensive today than it was just a year ago. The cost of cutting edge hardware is simply too much for most consumers when you factor in the price of two top of the line SLI videocards and an SLI motherboard.
Things are much easier in the mainstream market and the Soltek SL-K890Pro-939 is a great starter motherboard for both the enthusiast and the regular computer user. Based around the VIA K8T890 chipset, the SL-K890Pro-939 offers users all the PCI Express gaming goodness we'd expect from a modern motherboard, yet is easy on the wallet with a retail price of about $157 CDN ($127 US).
The Soltek SL-K890Pro-939 motherboard was very easy to use and is laid out very well. The labelling job Soltek did with the board is excellent and we were surprised that they even included a chart showing how to enable/disable the dual channel memory controller. How can I not mention the Port 80 diagnostics card? I simply love the thing and wish every motherboard came with one.
The performance of the Soltek SL-K890Pro-939 was outstanding in most respects. In every test we ran the Soltek SL-K890Pro-939 was faster than Albatron's K8X890 Pro II, and kept up with the MSI K8N Neo4 Platinum/SLI, which is the fastest Athlon64 motherboard we've tested to date.
We were able to hit 263 MHz when overclocking the board, an excellent number for a stock board. Perhaps Soltek could include some Northbridge voltage adjustments in future BIOS revisions, I suspect that might just make the SL-K890Pro-939 even sweeter for overclockers. Now is an excellent time to jump onboard with an Athlon64, and if you're looking for a well rounded PCI Express capable motherboard, make sure you look into the Soltek SL-K890Pro-939!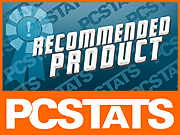 Find out about this and many other reviews by joining the Weekly PCstats.com Newsletter today! Catch all of PCstats latest hardware reviews right here.

Related Articles

Here are a few other articles that you might enjoy as well...

1. Albatron K8X890 Pro II K8T890 Motherboard Review


2. ASRock K8 Combo-Z/ASR Motherboard Review