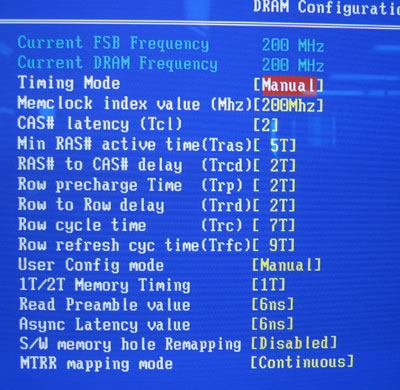 Tweakers will love all the memory options that Soltek allows for with the SL-K890Pro-939! There are all the usual memory timing adjustments like CAS Latency, RAS to CAS and Row Precharge as well as Row cycle time and Read Preamble value options!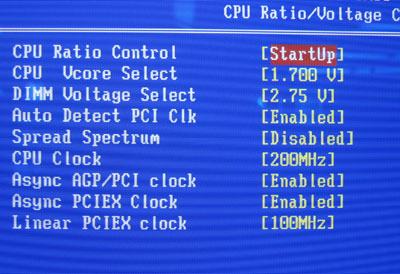 With Athlon64 processors, you have complete control over setting lower multipliers while Athlon64 FX users can also adjust the CPU multipliers higher. Maximum CPU voltage is 1.7V, DDR is 2.75V and the clock speed of the motherboard can be raised from 200-300 MHz in 1 MHz increments.

PCStats Test System Specs:
processor:

amd athlon64 4000+

clock speed:

12 x 200 mhz = 2.4 ghz

motherboards:

asrock k8 combo-z/asr (ali m1689)*
soltek sl-k8tpro-939 (k8t800 pro)*
msi k8t neo2 fir (k8t800 pro)*
msi k8n neo2 platinum (nf3 ultra)*
epox 9nda3+ (nf3 ultra)*
gigabyte ga-k8nxp-9 (nf4 ultra)**
gigabyte ga-k8nxp-sli (nf4 sli)**
msi k8n neo4 platinum/sli (nf4 sli)**
albatron k8x890 pro ii (k8t890)**
soltek sl-k890pro-939 (k8t890)**

videocard:

asus x800xt/vtd*
msi rx800xt-vtd256**

memory:

2x 512mb mushkin pc3200 special ed.

hard drive:
40gb western digital special ed
cdrom:
aopen combo 52x
powersupply:
seasonic super tornado 400w
software setup

windowsxp build 2600
via 4in1 4.55v
forceware 6.10
catalyst 4.12

workstation benchmarks

sysmark 2004
business winstone 2004
content creation 2004
super pi
sisoft sandra 2004
pcmark04
3dmark2001se
3dmark05
aquamark3
comanche 4
x2: the threat
ut2003
ut2004
doom 3
*using the asus x800xt/tvd which is based on the radeon x800xt pe gpu. **using the pci express-based msi rx800xt-vtd256 which uses the radeon x800xt gpu (slightly slower than the asus card).