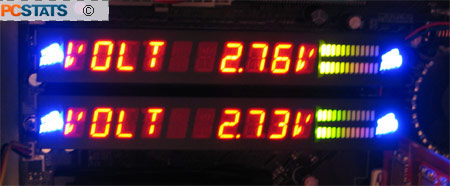 To be frank, the LED display panels are the only reason why anyone is going to purchase this particular dual-channel Corsair memory kit, so that's what we'll focus on.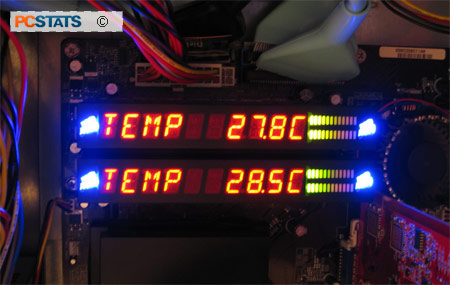 By default, the display switches between a scrolling product name, memory frequency, voltage and temperature, while the realtime LED activity indicator shows the current amount of memory being used in both DIMMs. To customize this setup you need to use the included Corsair Memory Dashboard software, which comes free with the product.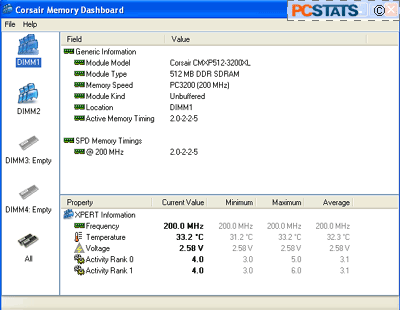 This Corsair software monitors the temperature, voltage and operation of your memory and doubles as a configuration utility for the digital displays. To configure your XMS Xpert TWINXP1024-3200XL modules, go to the 'file' menu and click 'options' then either DIMM 1 or DIMM 2 depending on which you want to configure.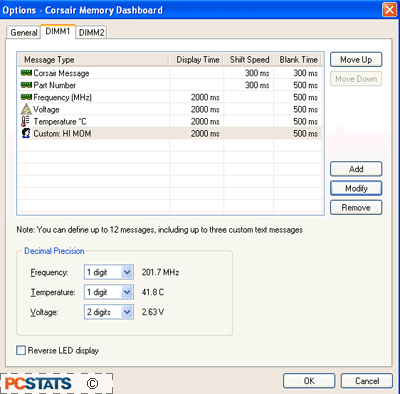 The section at the top of the Window shows the current configuration for the display and the order in which messages and information will be shown. You can add new items or modify the existing ones by using the button to the right. Users can also set the decimal precision and reverse the displays if desired. Up to 12 items in total can be displayed, including up to three custom text messages of 23 characters each.
23 characters is not much, but you can run the messages after each other with zero delay, making for one long scrolling message. It's not likely that the average customer is going to want to write War and Peace on one of these kits anyhow.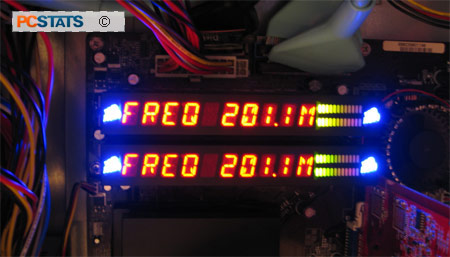 We found the memory Dashboard software easy and intuitive to use, and we think you will to. It's a pity that there's no current way to configure the Activity LEDs on the display as well. They are restricted to showing memory use only.