Overclocking Results:
ATi chipsets tend to be decent at overclocking, so we're heading into the overclocking tests with some pretty high expectations of the ECS RS480-M motherboard.
Before the overclocking process started, the CPU clock multiplier was first lowered to 8x and the memory to 166 MHz mode. This way neither the CPU nor memory will get in the way of the motherboard reaching its maximum operating speed.
Starting at 200 MHz, the motherboard clock speed was increased in 2-3 MHz intervals. The RS480-M motherboard handled light overclocking quite well and hit a top speed of 223 MHz before starting to give us any issues. Keeping in mind that the ECS RS480-M is aimed at the entry level market, there were not a lot of BIOS options to scroll through to try and get past this bottleneck...
In the end 223 MHz was the highest we could go with the RS480-M. If you're into overclocking it's best to invest in a motherboard intended for that purpose.
The ECS BIOS:
The ECS RS480-M is intended for the entry level workstation market so it doesn't have many enthusiast class BIOS options.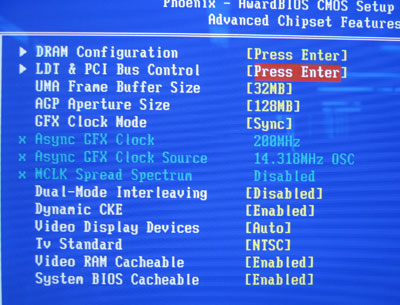 In the Advanced Chipset Features section, you have the ability to change the onboard video options such as memory buffer size, its TV output standard and what video devices are enabled.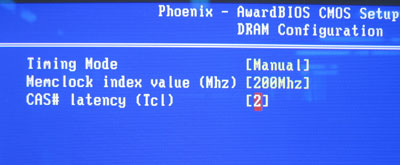 In the DRAM Configuration menu you can only adjust the memory clock speed and CAS Latency. Perhaps ECS could release a BIOS for the RS480-M with a few more options than this...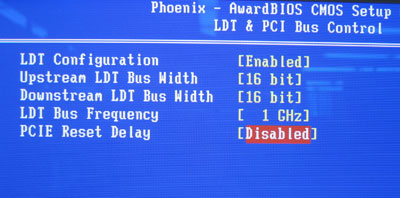 In the LDT PCI bus control we find the HyperTransport tweaking options. Both the width and speed of HyperTransport can be modified.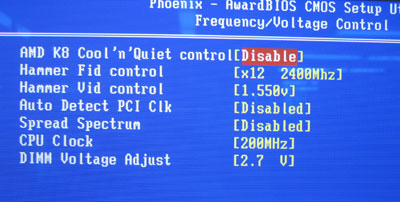 In the Frequency/Voltage Control section, users can adjust the CPU clock multiplier depending on what processor they're using. The motherboard clock speed can be adjusted between 200-250 MHz in 1 MHz increments. The maximum CPU voltage is 1.55V and DDR RAM voltage 2.7V.
Up next are the benchmarks run where PCSTATS will be testing the ECS RS480-M motherboard with its onboard video and a full fledged PCI Express videocard.