As mentioned and seen earlier, the Asus Maximus Extreme motherboard has a waterblock on the Intel X38 Express Northbridge chipset and a large blue heatsink on the "CrossLink" chip and Southbridge. While watercooling the Northbridge is not necessary, if you're currently running a watercooling loop, it's nice to have the option in case you do decide to go ahead.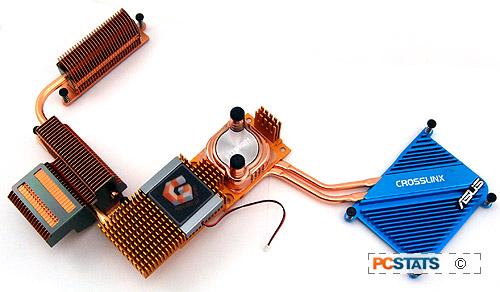 The Northbridge waterblock has 3/8" OD barbs (1/4" ID) but if your watercooling loop is using 1/2" ID equipment never fear because Asus includes two 3/8" OD to 1/2" OD converters.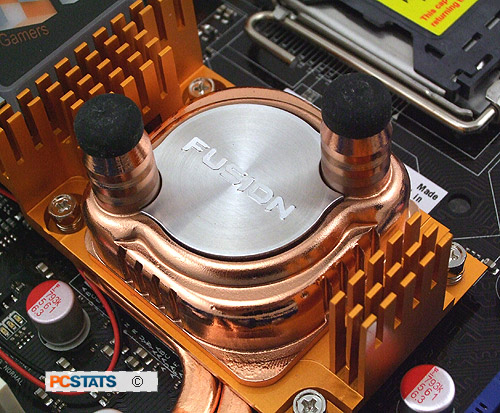 Also included with the package are four 1/2" OD hose clamps (for the 3/8" OD barbs) and two 5/8" OD hose clamps (for the 1/2" OD barbs) all of which are very easy to use and install. Looking at the watercooling accessories that Asus includes with the motherboard, it's clear that the company knows a thing or two about watercooling.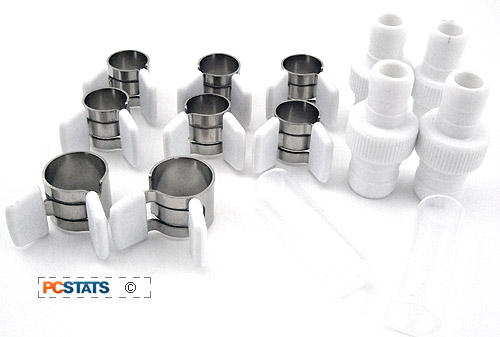 If you do go ahead with watercooling your system, there is a 40mm squirrel cage which should be installed on the MOSFET heatsink. The heatsinks that surround the CPU socket are designed to be cooled by forced airflow so it's possible that the board could overheat if you go with a passive cooling system. Installation is a breeze, just follow the instructions.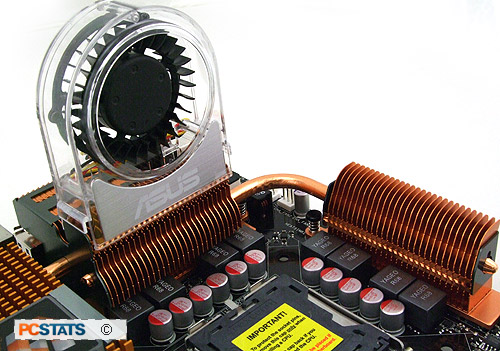 Asus uses heatpipes to move heat around the motherboard and overall it works quite well. The Asus Maximus Extreme runs pretty hot, but Asus has everything under control.