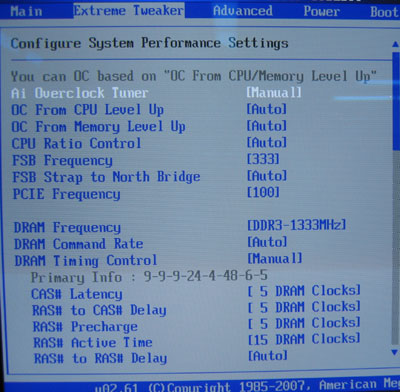 You can adjust the motherboard frequency from 200-800 MHz in 1 MHz increments. You can adjust the CPU clock multiplier as well as the DDR3 operating speed thanks to the many dividers available.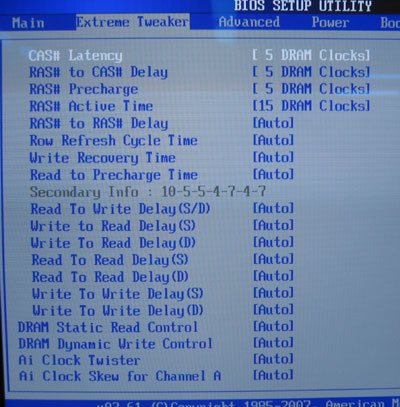 In the Extreme Tweaker, you'll find all the memory timing options here too and as you can see there are a lot of them!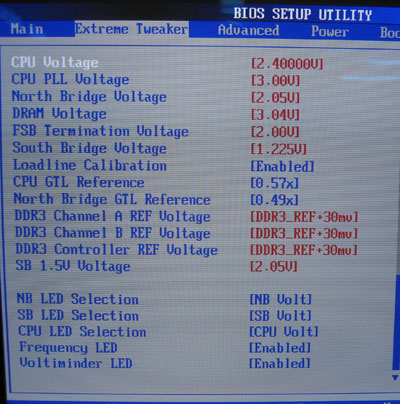 Finally at the very bottom of the page we find the voltage options. The CPU voltage can go as high as 2.4V, CPU PLL, 3.0V, Northbridge 2.05V, DDR3 memory 3.04V, and Southbridge to 1.25V. Please note, BIOS voltage values go high enough to permanently damage your hardware. Use caution when playing with the voltage settings and overclocking.
Prelude to Benchmarks
The details of how the Asus Maximus Extreme motherboard test system was configured for benchmarking, including the specific hardware, software drivers, operating system and benchmark versions are indicated below. In the second column are the general specs for the reference platforms this Intel X38 Express based system is to be compared against. Please take a moment to look over PCSTATS test system configurations before moving on to the individual benchmark results.

PCSTATS Test System Configurations