Abstract: The ECS A780GM-A motherboard is an affordable media center platform based on the mainstream AMD 780G chipset. This spunky little integrated graphics chipset is ideal for home theatre PC/media applications.


83% Rating:

Home > Reviews > Motherboards > ECS A780GM-A
ECS 780GM-A Motherboard Highlights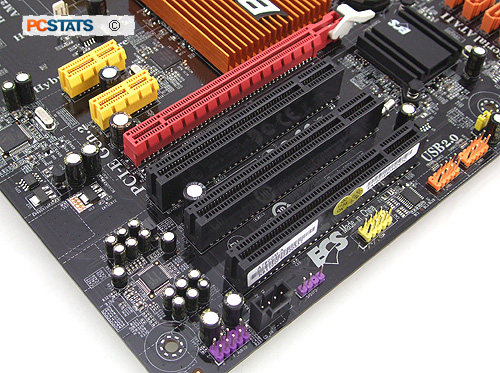 The ECS A780GM-A motherboard is equipped with one second generation PCI Express x16 slot for videocards, two PCI Express x1 slots for high bandwidth devices and three PCI slots. Along the bottom of the ATX-sized motherboard are the audio, COM, and three USB2.0 headers.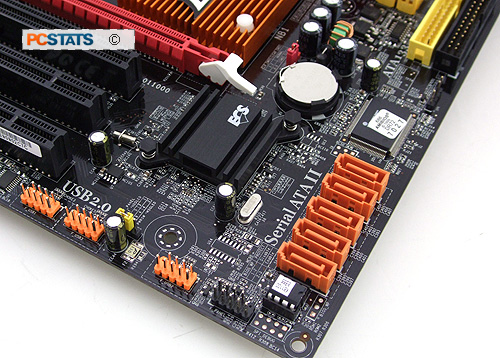 The bottom right hand corner of the ECS A780GM-A motherboard has five 3.0GB/s Serial ATA II connectors (supporting NCQ and hot plug), three USB2.0 headers, the CMOS battery & jumper, and front I/O panel connectors. The board has one IDE and FDD connector.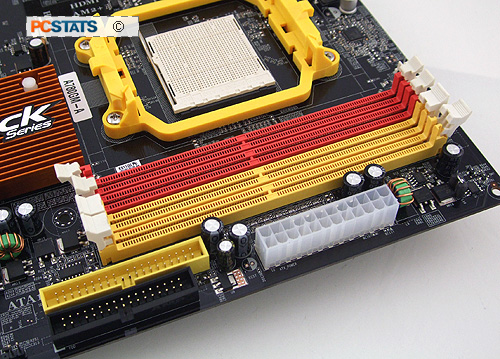 Four DDR-2 DIMMs accommodate a maximum of 8GB of DDR2-1066/800/667/533/400 RAM. ECS' A780GM-A motherboard requires a 24-pin power cable. The AM2+ processor socket is backwards compatible with socket AM2 CPUs, but certain features like Hypertransport 3.0 are disabled in that configuration.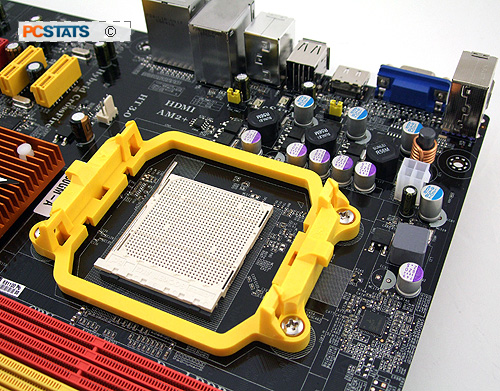 On the ECS A780GM-A motherboard the AMD 780G chipset is located right next to the AM2+ socket, but since it's covered by a low profile heatsink there is enough space for a quite large CPU heatsink. If you plan on building an HTPC, look for a tower cooler with a nice quiet 120mm fan.


At the ECS A780GM-A's rear I/O we discover the HDMI and analog VGA ports. No DVI video is provided, and no HDMI-to-DVI adaptor is bundled. The HDMI jack allows you to connect the motherboard to a high definition display with one cable, carrying both video and audio signals. As the AMD 780G incorporates a Radeon X3200 videocard, you can save money by skipping on a PCI Express videocard if you do most of your work in Windows Vista. Integrated graphics cards handle 2D office applications well enough, but most 3D games are too demanding... fortunately this board also supports Hybrid Crossfire.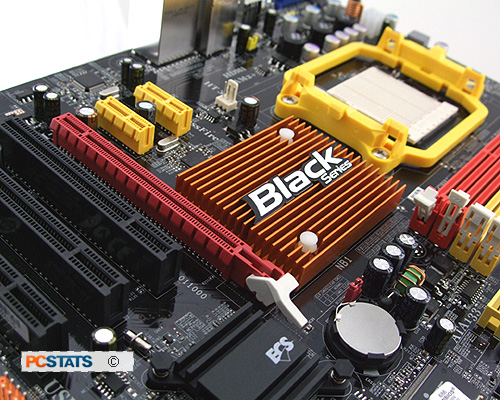 The AMD 780G Northbridge and SB600 Southbridge are built on 55nm process technology, neither generates much heat or consumes a lot of power. Both low profile heatsinks ensure larger peripherals can be installed without interference.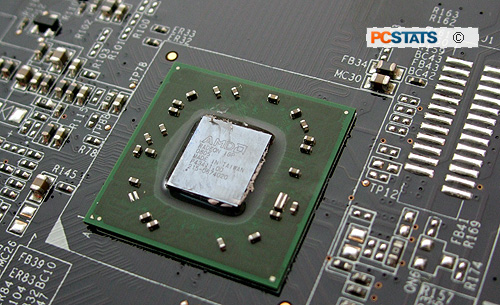 The AMD Radeon 780G IGP chipset (RS780) shown with the heatsink removed.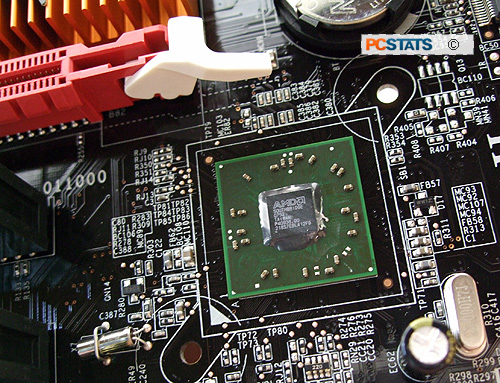 The AMD SB700 Southbridge core logic is surprisingly small. The chipset is manufactured on the 55nm process so it consumes less power than the previous generation, and produces little heat.