Abstract: For starters, the ASUS P5E3 Premium has a class-N wireless network card integrated into the motherboard's design that pulls double duty as a Wireless access point, in addition to a pair of wired gigabit LAN ports.


89% Rating:

Home > Reviews > Motherboards > ASUS P5E3 Premium/Wifi-AP.N
ASUS P5E3 Premium/Wifi-AP.N Motherboard Highlights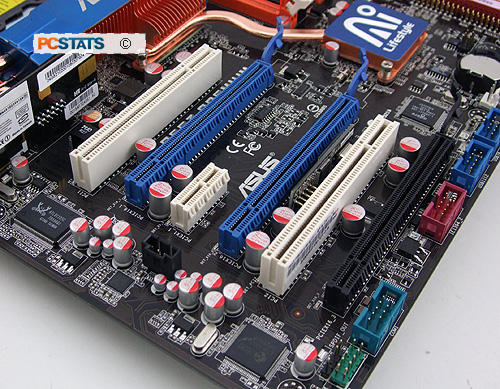 Two PCI expansion slots, two PCI Express x16 2.0 slots with x16 lanes of bandwidth each (blue), one PCI Express x1 slot and one PCI Express x16 slot with x4 bandwidth (black). COM, Firewire and USB2.0 headers along the bottom.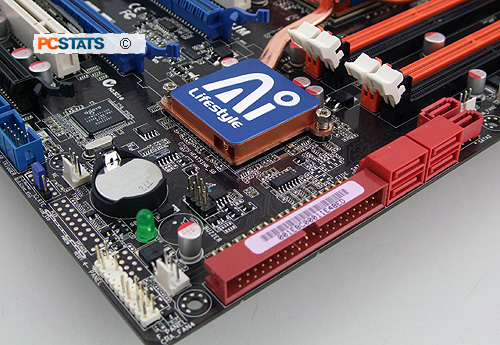 The Intel ICH9R southbridge is under the heatsink. It supplies the 6 SATA II ports on the ASUS P5E3 Premium. A JMicron storage controller handles the IDE connector.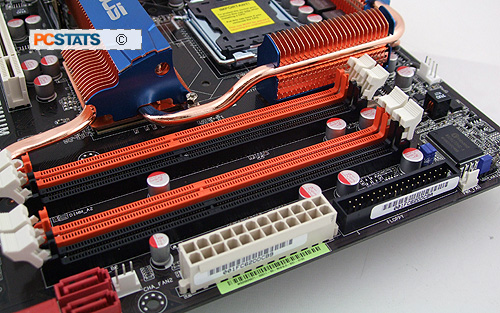 There are four DDR3 slots on the ASUS P5E3 Premium, with a maximum capacity of 8GB. Supported RAM speeds are 800/1066/1333/1600/1800 and 2000MHz.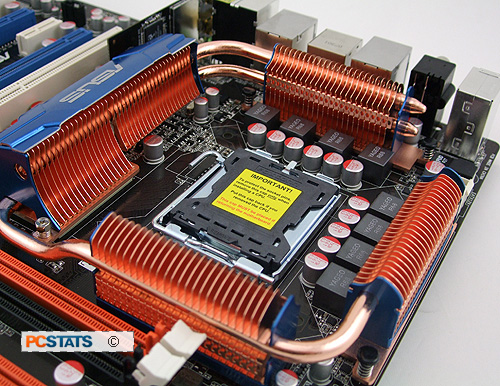 The ASUS P5E3 Premium supports all Intel socket 775 processors, including the new 45nm Wolfdales. CPUs with a front side bus of 800/1066/1333/1600MHz are supported.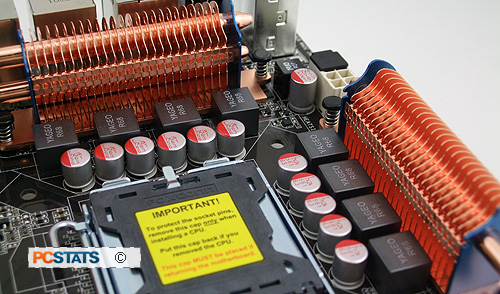 ASUS' new EPU IC controller can change phases on demand, so that in low-load situations only four power phases are in use instead of all eight. This motherboard uses all solid-state capacitors.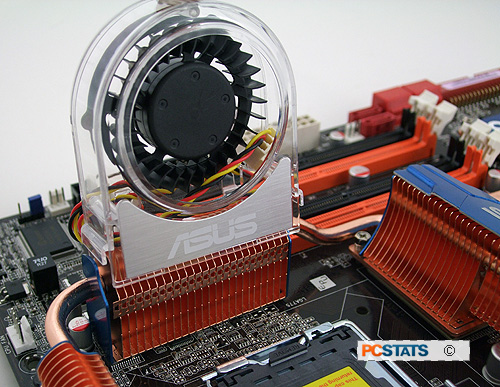 ASUS provides a pair of chipset fans to be used in conjunction with watercooling systems.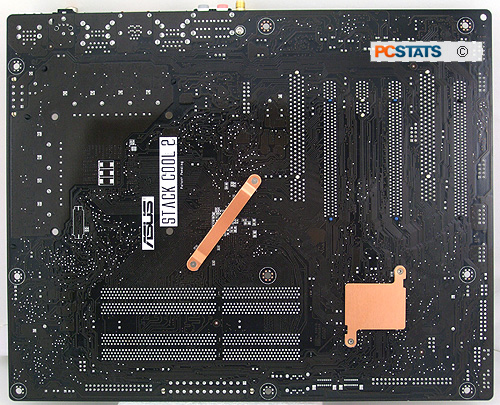 ASUS' Stack Cool 2 uses the motherboard's PCB as a large heatsink to dissipate heat from board mounted components over a wider surface area.

I hope you've got a good grip on the ASUS P5E3 Premium/Wifi-AP.N, because we're going to overclock this motherboard to the moon on the next page!