Abstract: For enthusiasts seeking the highest performance, most fully featured motherboards that any Taiwanese motherboard manufacturer is able to produce, one need look no further than ASUS' Republic of Gamers brand. The ASUS Striker II NSE motherboard continues in this tradition.


82% Rating:

Home > Reviews > Motherboards > ASUS Striker II NSE
Motherboard Highlights Photo Gallery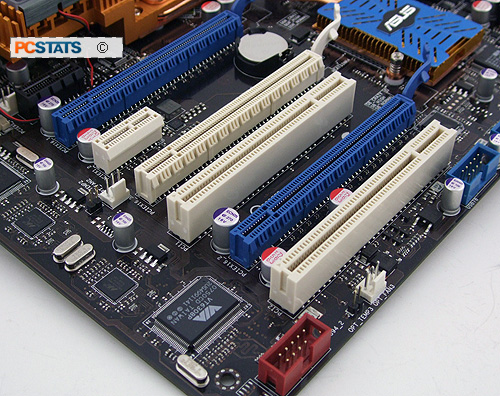 The two blue PCI Express 2.0 x16 slots and the middle PCI Express slot can be configured for two-way or three-way SLI modes with selected NVIDIA graphics cards. There are also a pair of PCI Express x1 slots, and a pair of PCI slots for legacy peripherals.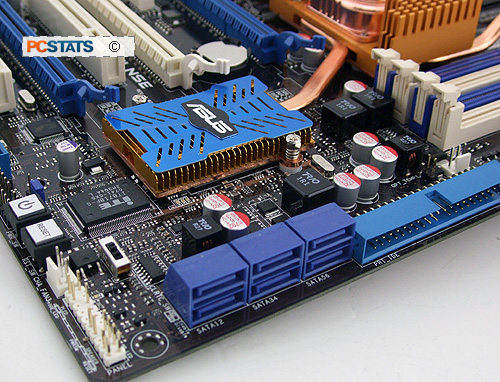 The NVIDIA nForce 790i Media and Communications processor powers the six SATA II ports, and allows them to be configured in RAID 0, 1, 5 and 10 configurations. It also controls the IDE port.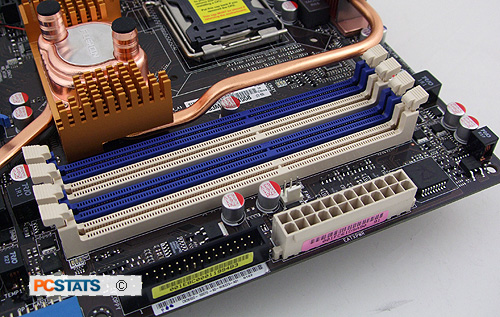 There are four DDR3 slots on the ASUS Striker II NSE motherboard, with a maximum capacity of 8GB. Supported RAM speeds are 800/1066/1333MHz, with unofficial support for 1600MHz memory through overclocking.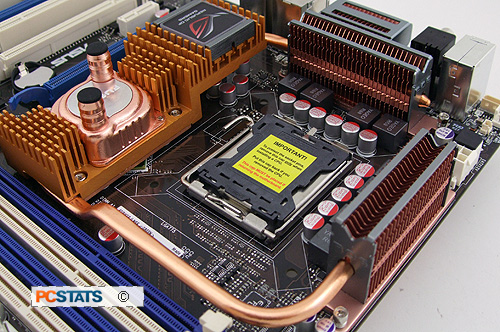 The ASUS Striker II NSE motherboard can run at 800/1066/1333/1600MHz Front Side Bus speeds, and supports Pentium D, 4 and Extreme processors, as well as Core 2 Duo, Quad and Extreme processors, including the new 45nm Wolfdale and Yorkfield processors.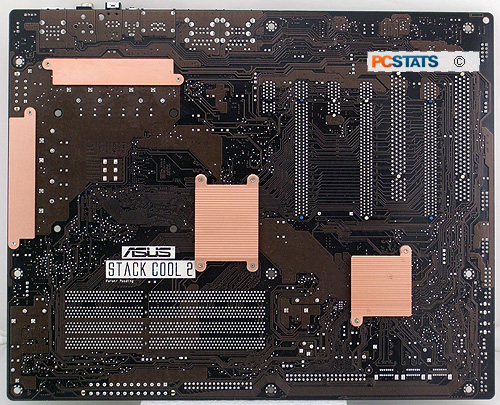 ASUS' Stack Cool 2 adds a copper layer in between the PCB layers that allows motherboard components to use the entire underside of the motherboard as a surface area for cooling.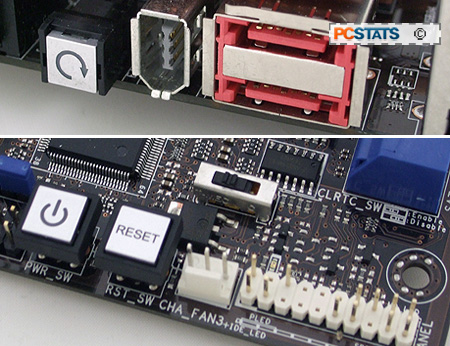 The Striker II NSE motherboard has on-board Power and Reset switches that allow the motherboard to be turned on and off without installing it in a case. There's also a BIOS reset button located on the I/O shield that restores default settings, should a bad overclocking setup make the BIOS inaccessible.