Abstract: The Gigabyte GA-MA785G-UD3H motherboard mixes things up a little and nicely illustrates the flexibility of AMD's Phenom II and Athlon II processors - DDR3 and DDR2 memory compatibility.


72% Rating:

Home > Reviews > Motherboards > Gigabyte GA-MA785G-UD3H
Gigabyte GA-MA785G-UD3H Motherboard Highlights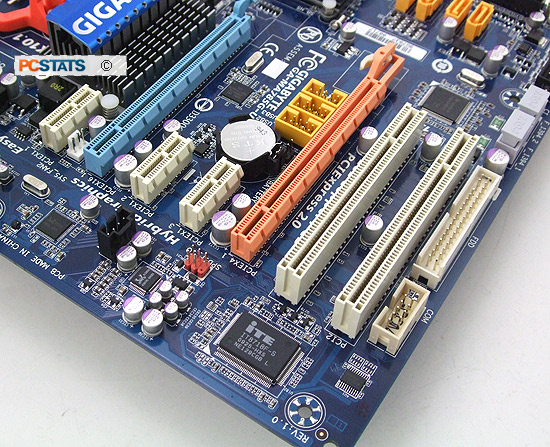 The Gigabyte GA-MA785G-UD3H packs in three PCI Express x1 slots, one PCI Express 2.0 x16 slot for videocards, a pair of PCI slots and a peach-coloured PCI Express x4 slot. Along the bottom edge of the board are COM, FDD, IEEE 1394 headers. The USB2.0 headers are located right next to one of the PCI Express slots, a particularly bad location in our opinion.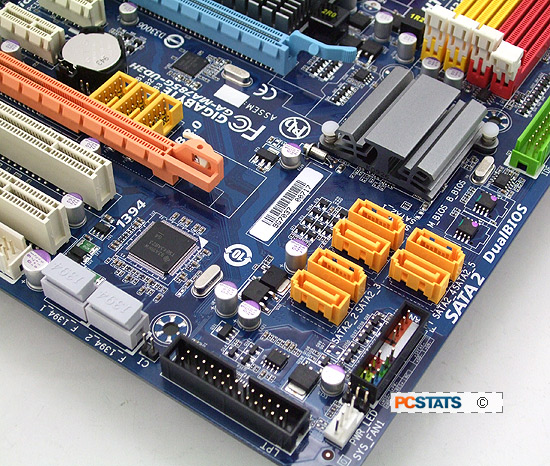 The Gigabyte GA-MA785G-UD3H has six SATA 3Gb/s ports which can be run in RAID 0, 1, 0+1 and JBOD modes. This corner of the motherboard houses the front panel I/O header, system fan and legacy LPT printer port headers. Above the peach PCI Express x4 slot (top left) are three USB 2.0 headers. The AMD SB710 chipset is under a small passive heatsink.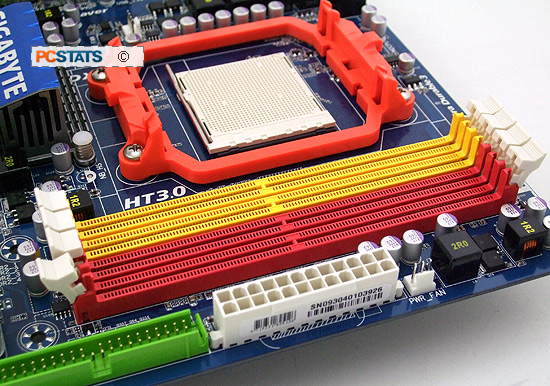 The GA-MA785G-UD3H supports up to 8GB of DDR2-800/1066MHz memory in four DIMMs. Memory can be overclocked to 1333MHz if the modules will tolerate it.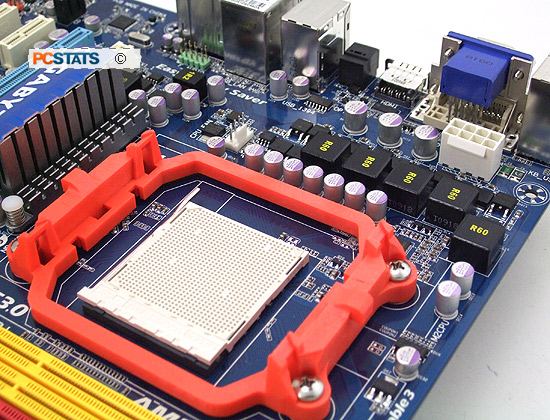 The Gigabyte GA-MA785G-UD3H uses socket AM2+, so it maintains support with the original socket AM2 Phenom and Sempron CPUs, as well as many Athlon chips. Socket AM3 processors like the Phenom II / Athlon II can be installed too.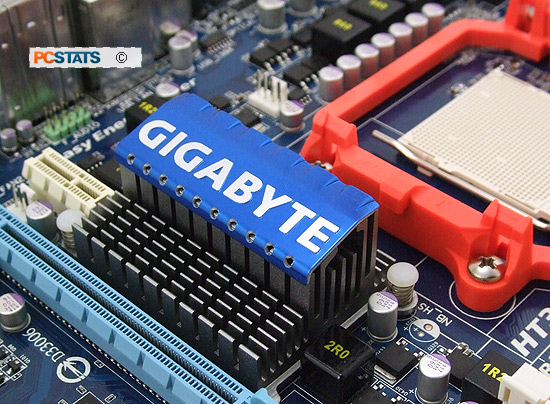 A small passive aluminum heatsink covers the AMD 785G chipset. During graphical intensive testing we found the system could become unstable if moderate airflow was not passing over the northbridge heatsink here.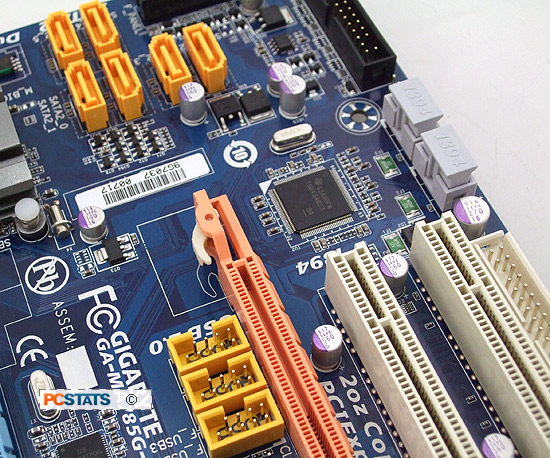 This is a bad place to located USB2.0 headers in our opinion.
The AMD 785G chipset that powers the Gigabyte GA-MA785G-UD3H is a brand new design from one of the biggest microprocessor manufacturers. Let's take a closer look at what's going on inside it...