Abstract: This article aims to cover the basics of online security, including a description of the methods online stores use to protect themselves and their customers.

Home > Reviews > Beginners Guides > PCSTATS
How to know that you are using SSL
So how do you know that the website you are visiting is correctly secured by SSL, and is using a digital

certificate purchased from a trusted certification authority? First of all, look for "the lock" in the bottom right hand corner of the browser window (in IE anyway's).
This indicates that the page you are viewing is being transferred to you via a secure, encrypted connection. Accessing the tool tip on the lock will indicate the type and strength of the encryption, while double clicking it will bring up the details of the digital certificate that you have accepted to enable this connection.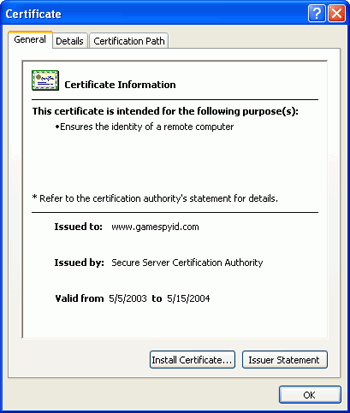 Clicking the 'certification path' tab will show you the origin of the certificate.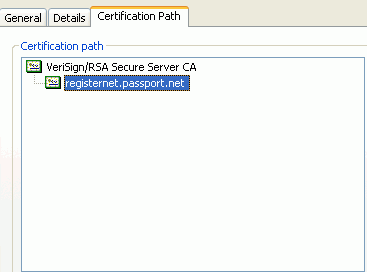 Further, note that on the address bar, the normal 'https://(your.current.url)' has likely changed to 'https://(your.current.url)' indicating that you are communicating through port 443, the SSL well known port.
< Previous Page
© 2022 PCSTATS.com

Please respect the time and effort that went into creating each PCSTATS Beginners Guide, do not illegally copy. Thank you.

Next Page >